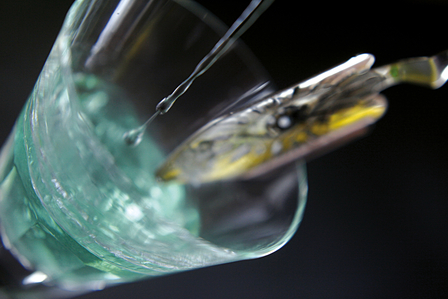 "A glass of absinthe is as poetical as anything in the world. What difference is there between a glass of absinthe and a sunset?"
Oscar Wilde, whilst touring America in 1882
"My decision was reached on a consideration of my physical ineptitudes, on the welcome advice of my friends and from the fact that it became increasingly harder as I grew older to enter the ring happily except after drinking three or four absinthes which, while they inflamed my courage, slightly distorted my reflexes."
Ernest Hemingway explains why he gave up bullfighting.