The Cabinet Room
Words by Simon Difford
Photography by Dan Malpass
So named due to my glassware collection housed in 29 polished steel, glass-fronted, antique medical cabinets, most of the biggest names in bartending over the last 15 years have made cocktails at the Cabinet Room. Even Jamie Oliver has made a cocktail in what is my living room.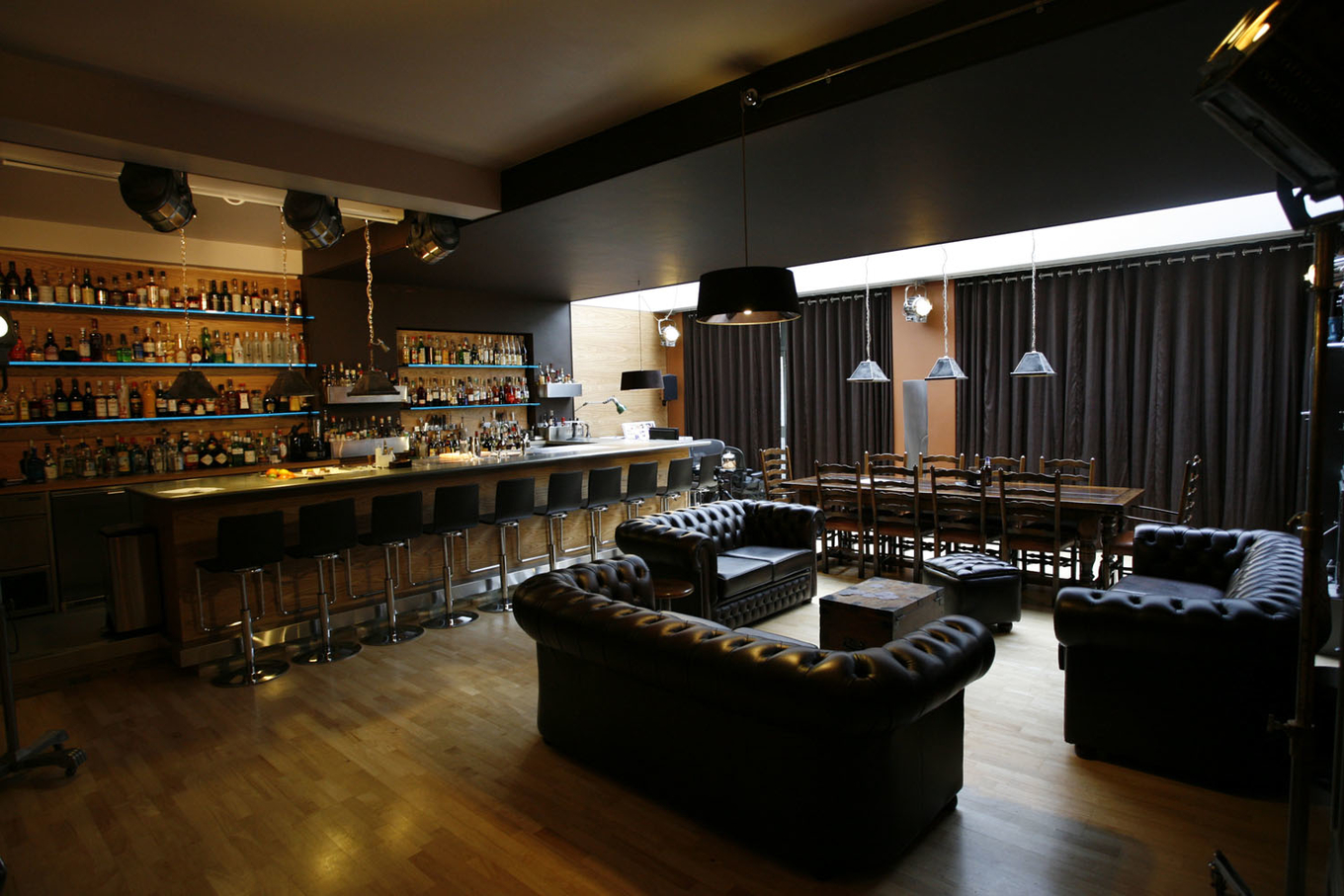 The ultimate home bar
Unusually, the counter and bartender's work surface are built on the same level. The whole bar is built on a platform so while the work surface is at the optimal 91cm height, the bar counter itself is 109cm from the floor, so perfect for bar stools or to stand at. The bespoke all stainless steel bar station includes a large 4-section ice well, drainers and specially created 'Difford's Well' to clean bar tools and a sink that separates and retains solids to help prevent blocked drains.
I've spent many hours behind this bar working on cocktail recipes and it's been the perfect place for a party – from my daughter's 18th birthday party to Anistatia Miller's 60th.
I've had the pleasure of sitting at this bar in my own living room and sipping on cocktails made by the likes of Dick Bradsell, Dale DeGroff, Jeffrey Morgenthaler, Peter Dorelli, Alex Kratena, Simone Caporale, Agostino Perrone and many many more.
The 20mm thick glass shelves behind the bar are designed to hold 500 bottles and are backlit by light tape which cleverly makes the front edge of the shelves glow.
I laid out the room to accommodate ten people moving from drinks at the bar to a 9ft long refectory antique oak table for dinner and then to relax on the three leather Chesterfield sofas.
I also installed a projector and 2-metre wide screen which drops from the ceiling over the left end of the bar so the bar converts to a home movie theatre.