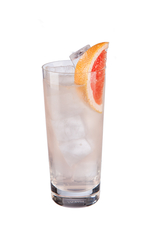 Today is National Tequila Day in the USA, and so by extension simply Tequila Day in other agave loving countries. Bars around the world will be knocking out Margaritas in honour of the Mexican national spirit and we're certainly joining them. Our drink of the day? Well, given its late July a superbly refreshing Paloma seems appropriate - easy to make and all too easy to drink.
If you, like us, are going to exclusively drink agave spirits today, then may we suggest six more outstanding tequila cocktails:
1. Amatitan Twist
Created in 2010 by Dave West of Jake's Bar, Leeds. The great taste of añejo tequila is mellowed and delicately flavoured with maraschino, chartreuse and grapefruit bitters.
2. La Perla
Adapted from a drink created in 2010 by Jacques Bezuidenhout, San Francisco. Dry salty sherry with dry salty tequila, sweetened with pear and cognac liqueur.
3. Lavender Margarita
Created in 2006 by yours truly combining lavender, lime and tequila harmoniously.
4. Picador
This drink is exactly the same as a classically proportioned Margarita. It was published in W. J. Tarling's 1937 Cafe Royal Cocktail Book, 16 years before the first written reference to a Margarita. Conjecture suggests that this British recipe was copied by whichever American gave the Margarita its name.
5. Silk Stocking Cocktail
We are indebted to Ryan Chetiyawardana who shared his recipe for this classic cocktail at The Cabinet Room during the finals of World Class 2009. It's incredibly smooth but still retains a tequlia bite and a hint of chocolate and fruit.
6. Tommy's Margarita
Created by Julio Bermejo and named after his family's Mexican restaurant and bar in San Francisco, the self-proclaimed "premier tequila bar on earth". Tomas and Elmy Bermejo set up Tommy's in 1965 and Julio is one of their five children, all of which are involved in what is truly a family business. Julio has become a legend in the drinks industry for the Tommy's Margarita and his knowledge of tequila. The flavour of agave is king in this simple Margarita, made without the traditional orange liqueur.
We've over 200 more tequila cocktails.
Today is also Simón Bolívar's Birthday
Simón Bolívar, liberator of much of South America, was born on this day in 1783. So two of the countries he helped to liberate, Venezuela and Ecuador, have a holiday today in his memory.
In Venezuela, where Bolívar was born, and Bolivia, the nation which bears his name, he is virtually a sacred figure, under his title El Libertador. A general of extraordinary talent, he drove out numerically superior Spanish forces from much of what is today Latin America.
A lover, as well as a fighter, Bolívar collected many of the great beauties of his time, and spent a lot of time on his grooming - and a lot of money on aftershave. Yet he was also happy staying up all night drinking and/or playing cards with his soldiers. In commemoration of his role as liberator, we are enjoying a Free Town an after dinner drink based on that Latin American favourite, rum, with port.