What's under the bonnet
What's under the bonnet
ENGINE is a distilled dry gin crafted in small batches and hand-bottled (canned) in Alta Langa, a rural land listed in 2015 UNESCO World Heritage.
Engin Gin's formula pays tribute to Italian and Piedmont tradition in its composition, with rosolios, cordials and liqueurs made from sage and lemon, which in the past were ancient digestive remedies. It is produced with 100% organic ingredients sourced through a controlled Italian supply chain.
The first step of the finely tuned process to craft Engine Gin is the extraction of essential oils from sage and lemon peel. Along with the all-important juniper, these are the most critical components in this Engine. The essential sage oil is infused in organic wheat-neutral alcohol, and separately lemon, liquorice, juniper and rose are also infused in wheat-neutral alcohol for four weeks.
The two infusions are then married in a John Dore Copper still and distilled under reduced pressure (vacuum). The distillate is then rested for a further four weeks before bottling, or perhaps we should say "canning."
A naturally aspirated Engine
Only Organic Italian botanicals are used to make Engine Gin and these are distilled with Organic wheat-neutral alcohol and mineral water from the Italian Alps - a journey from Northern to Southern Italy.
Juniper berries from Tuscany
Alta Langa sage from Piedmont
Sicilian lemon zest
Calabrian liquorice root
Damask rose petals cultivated in Piedmont
A distinctly sage-influenced gin
Importantly to its flavour, the sage is harvested in Italy's Alta Langa region and due to climate change, harvest time has shifted from July to May.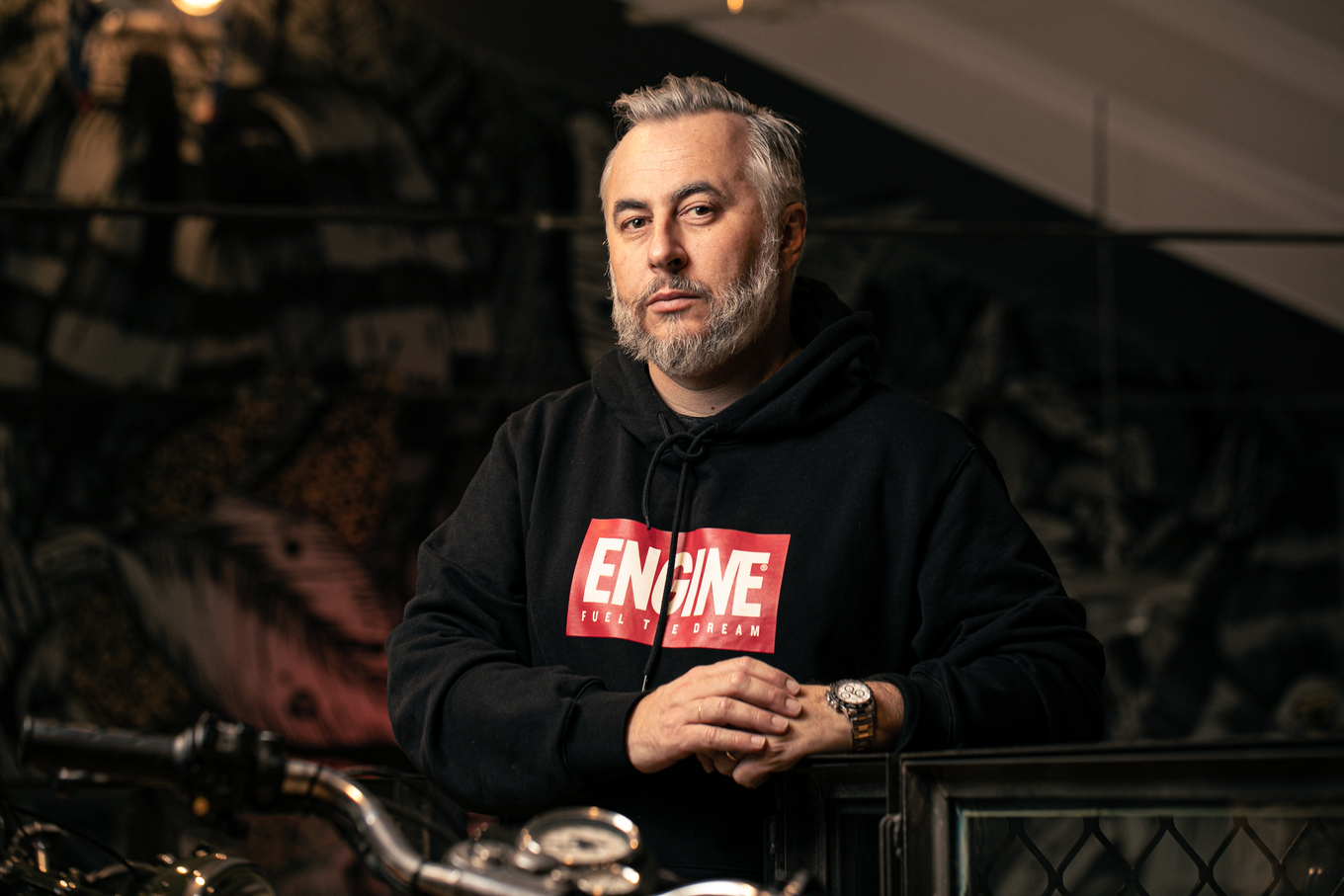 Behind the wheel
Engine and its oil and fuel can branding was the idea of Paolo Dalla Mora, an entrepreneur in fashion and spirits. With its strapline, "fuel the dream", Engine celebrates the golden era of motorsport and legendary cars such as the custom-painted Ford Gran Torino from the TV show Starsky and Hutch, Clint Eastwood's 1972 Ford Gran Torino, and the "General Lee" Dodge Charger in The Dukes of Hazzard.