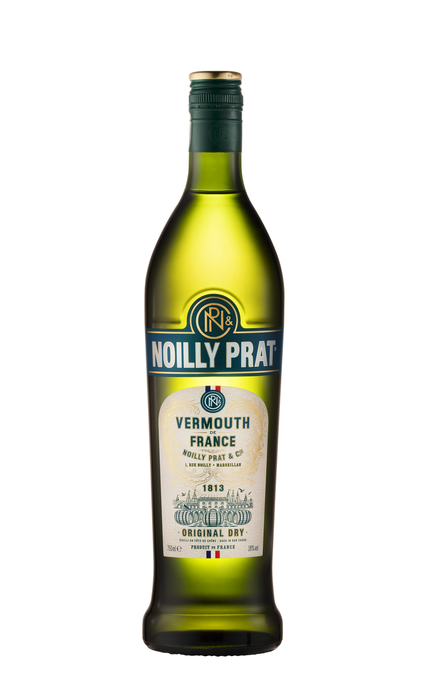 Buy direct from
The Whisky Exchange
Bottle size: 75cl

Produzido por:

France
Based on light, fruity Languedoc wine made from two grape varieties: Picpoul and Clairette, which are dry and high in acidity. Original dry is flavoured with 20 botanicals including chamomile, elderflower, coriander and bitter oranges.
Avaliação e degustação
Experimentado em 04/07/2011
Aparência:
Clear, golden appearance.
Aroma:
Sauterne wine-like nose with honeysuckle floral notes, stoney mineral aromas and a touch of bergamot.
Sabor:
Dry, manzanilla sherry-like palate is slightly salty with grape flesh, orange bitters and cardamom, cinnamon and clove spice.
Aftertaste:
Spicy elements linger and build over a flavour akin to oxidised fruity apple juice.
Buy direct from
The Whisky Exchange
Bottle size: 75cl

Mais sobre Noilly Prat Original