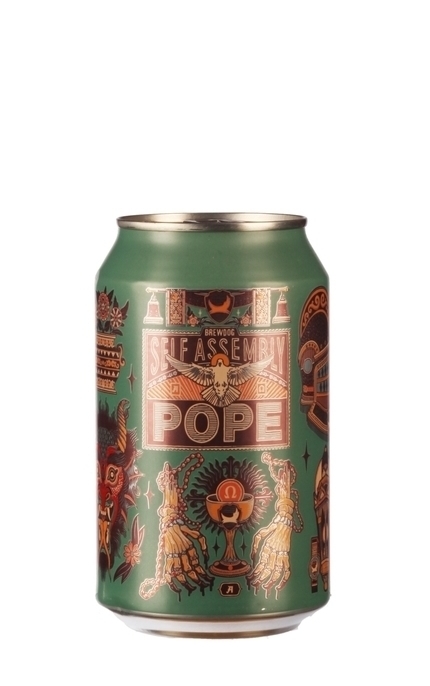 Produzido por:

United Kingdom
"A porter of papal proportions", Self Assembly Pope is brewed with Galena hops and flavoured with the addition of coconut, cacao and vanilla beans.
Hop: Galena
OG: 1072
IBU: 50

Avaliação e degustação
Experimentado em 19/02/2017
Aparência:
(sample can best before 05/Dec/17) Opaque, near jet black with retentive thick tan head and heavy lacing.
Aroma:
Cacao drinking chocolate powder, cream-of-soda-vanilla, pine and grassy hops.
Sabor:
Full-bodied creamy mouthfeel. Rich milk chocolate, bitter cacao, vanilla, bitter pine and grassy hops.
Aftertaste:
Lingering bitter pine and grassy hops with more creamy milk chocolate.
No geral:
Creamy milk chocolate smooths muscular bitter pine and grassy hops.