Decoração:
Algo para mexer o drink (colher, palito de picolé ou palito de cana de açúcar)
Como fazer:
1. Cortar o limão ao meio (de polo a polo) e fatiar as metades em pedaços de 3-4mm. Colocar dentro de um copo rocks robusto. 2. Acrescentar o adoçante e MACERAR. 3. Se usar cubos de gelo direto do congelador, adicionar água gelada (ou acrescentar a fruta da sua preferência) e MACERAR mais. Se usar gelo molhado, omitir a água. 4. Quando a maceração tiver extraído o sumo da fruta, DESPEJAR a fruta macerada e o adoçante no copo de servir (de preferência um copo hi-ball de 300ml). 5. ACRESCENTAR a cachaça (guardada no freezer) no copo rocks (usado para macerar o limão) e girar para limpar o copo antes de virar a cachaça no copo de servir. MEXER para misturar com os demais ingredientes. 6. Se usar cubos de gelo, quebrar (em vez de triturar) quatro ou cinco cubos e jogar no copo. MEXER antes de completar com mais gelo e servir com um mexedor (sem canudo).
1⁄2 fresh
Limão (fresco inteiro)
1/2 fl oz
Adoçante
3/4 fl oz
água gelada
1 1/2 fl oz
Cachaça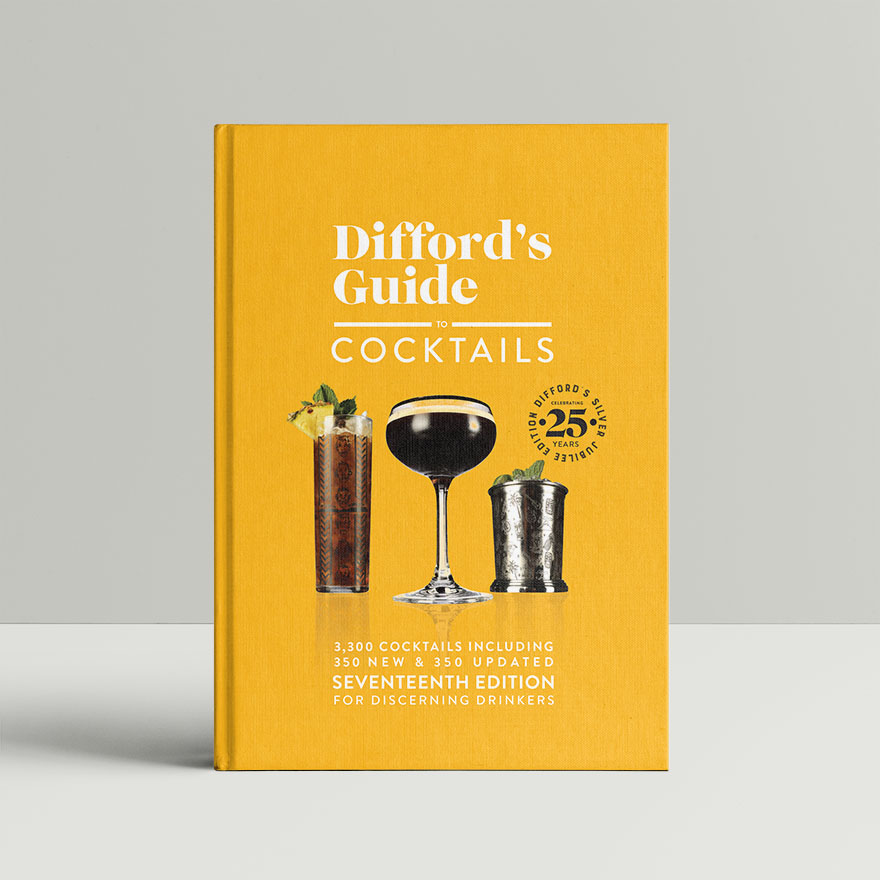 Difford's Guide to Cocktails Book 17th Edition
Perhaps the world's biggest cocktail book! Certainly, our biggest yet, 624 pages, 6cm (2.3inch) thick and weighing 2.25kg (5lb). Our Seventeenth Edition
Buy it here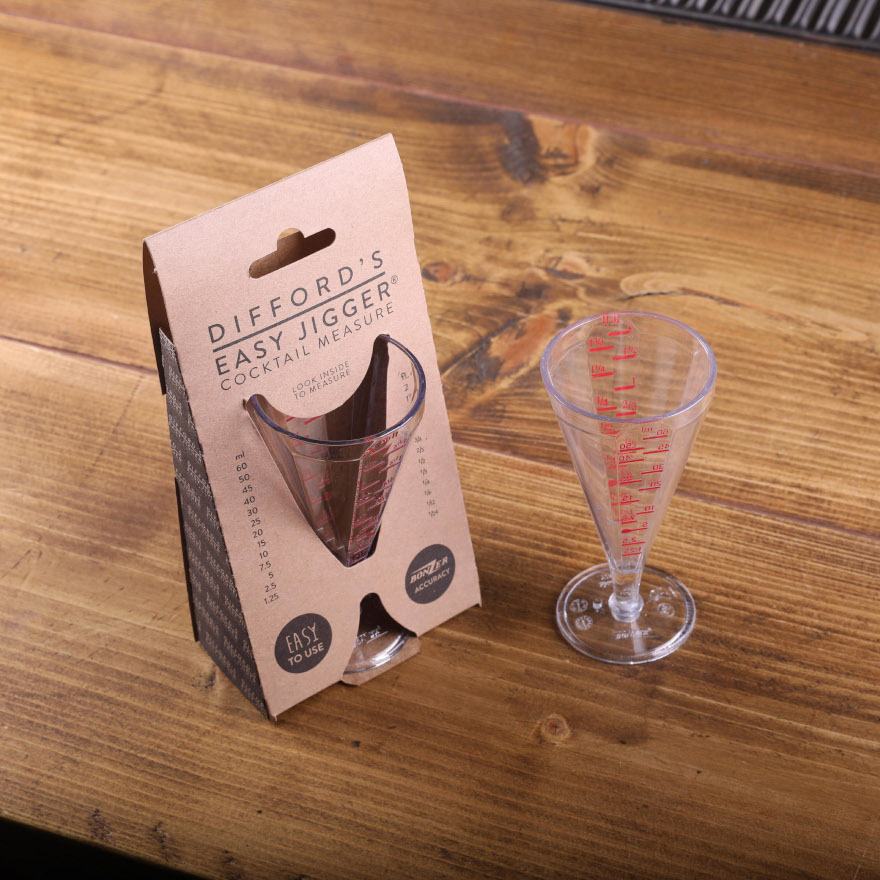 Easy Jigger
The Easy Jigger® is a measure designed for use when making cocktails, primarily in the home but also by professional bartenders. It has a unique design
Buy it here
Gentle
Boozy
Sweet
Dry/sour
Comentários:
Esqueça aquelas caipirinhas cheias de açúcar cristal não dissolvido, esta versão é zero açúcar.
Alcohol content:
1.3 standard drinks
21.82% alc./vol. (43.64° proof)
18 grams of pure alcohol
Difford's Guide tem conteúdo gratuito graças a apoio das marcas em verde. Values stated for alcohol and calorie content, and number of drinks an ingredient makes should be considered approximate.