José Cuervo Especial Silver (38%)
Product of:

Mexico
An un-aged mixto blanco tequila from the world's best-selling tequila brand. Prior to the launch of this 'Especial Silver' guise was Cuervo Clásico, launched at the end of 2002 this replaced 'Cuervo Blanco', the brands previous mixto tequila which was withdrawn in 2001.
Review and Tasting
Sampled on 24/03/2015
Appearance:
Crystal clear.
Aroma:
White chocolate, vanilla ice-cream and maple syrup with red grape skin and cereal
Taste:
Faintly sweet, vanilla fudge, milk chocolate and grilled peppers with light peppercorn spice.
Aftertaste:
Vanilla, grilled pepper and peppercorn.
Product Information
Closure: Screw / Stelvin cap

More about José Cuervo Especial Silver (38%)
Tequila classifications, categories & classes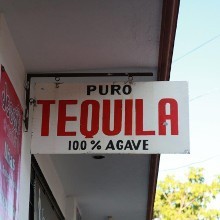 There are two main classifications of tequila, 'Mixto' and '100% Agave'. These two categories of tequila are further categorised according to whether or