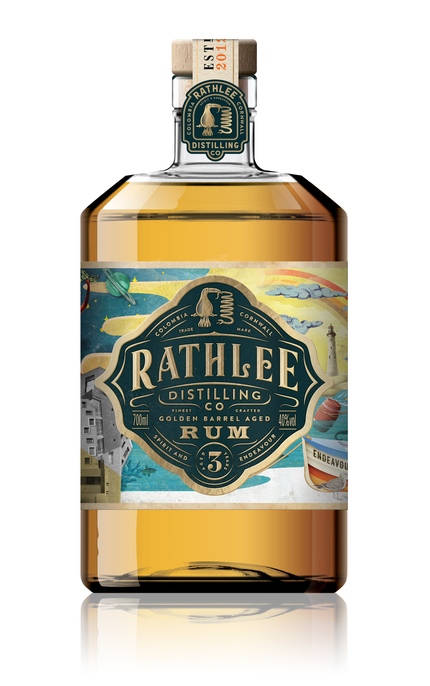 Rathlee's Rum is produced using column stills in an undisclosed distillery in Latin America and is then shipped in charred white American oak ex-bourbon barrels to Cornwall where it is blended with Cornish water.
Review and Tasting
Sampled on 04/07/2018
Appearance:
Clear, pale golden.
Aroma:
Nutmeg, cinnamon and black pepper spice, toasty oak, buttery vanilla and passion fruit.
Taste:
Light-bodied. Spicy dry toasty oak, brazil nut and bitter chocolate are mellowed with rich vanilla and light tropical fruitiness.
Aftertaste:
Lightly honeyed black pepper spice, vanilla and faint tropical fruit.
Overall:
Light-bodied with dry toasty oak and enlivening spice, mellowed by light vanilla and tropical fruit.