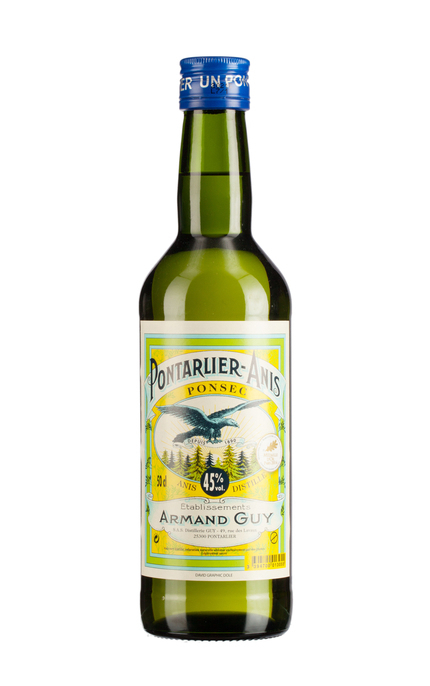 Product of:

France
This regarded anis was first made by George Guy in 1921, with the help of his father Armand and is made using the family's recipe for their Pontarlier absinthe, but without using the Absinthe plant. It is made by distilling green aniseed in hundred year old still.
Review and Tasting
Sampled on 15/02/2016
Appearance:
Clear, light golden. Turns cloudy with water.
Aroma:
Pungent star aniseed becomes more fennel with water.
Taste:
Clean, star aniseed and light spice. Wonderfully milky almost creamy mouthfeel with water.
Aftertaste:
Fades with lingering liquorice.
Overall:
Clean, full-favoured star aniseed with a wonderfully milky character with water.
Product Information
Barcode UPC: 3 394700 013055
Bottle Size: 700 ml
Closure: Screw / Stelvin cap

More about Pontarlier Anis Ponsec