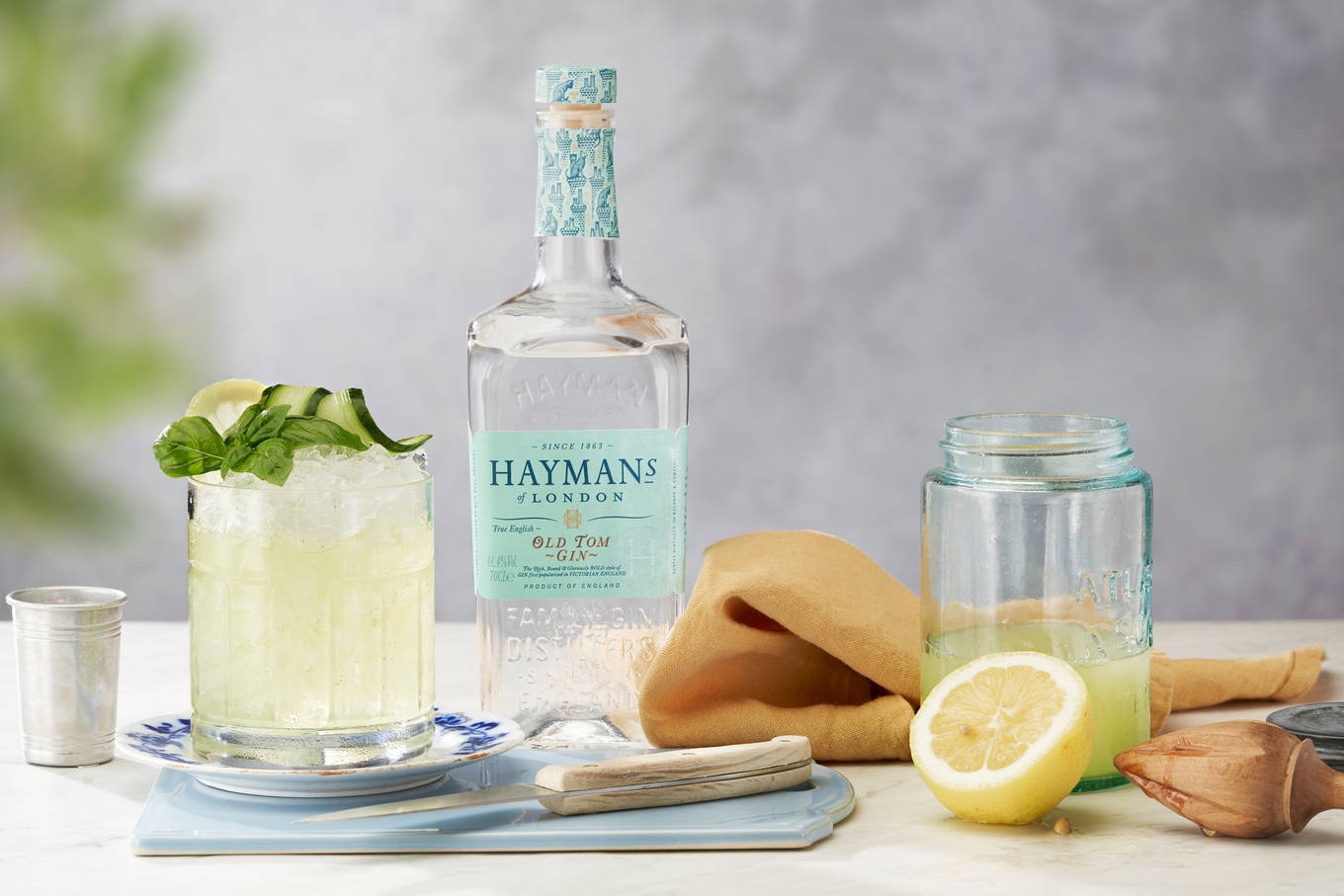 Choose your preferred shop:
Product of:

United Kingdom

Hayman's Old Tom is a modern-day recreation of an original family recipe dating from the 1860s. It is made with the same ten botanicals that feature in other Hayman gins but with more botanical intensity and the addition of sugar.
'Old Tom' is a style of gin originally popular in 18th-century England. Back then distillation techniques were not as advanced and consequently the base spirits from which the gins of the day were produced tended on the rough side. To mask this and produce a more palatable spirit, gin makers added intensely flavoured botanicals such as liquorice and, during the 19th-century, as gin became more refined as distillation techniques improved, so sugar was increasingly used to produce a slightly sweetened gin.

During the 1880s, this lightly sweetened style of Old Tom Gin replaced Dutch gin as the preferred style of gin in the USA but in the 1990s this style of gin gradually died out giving way to the London dry style which dominates the gin market today. This was driven by improved distillation and also a change in fashion, partly led by the launch of the brut style of champagne.

In 2007, following requests from bartenders, the Hayman family revived a family recipe from the 1860s to launch Hayman's Old Tom gin that November. Hayman's Old Tom gin now features on cocktail menus in bars around the world.

Review and Tasting
Sampled on 15/01/2023
Appearance:
Crystal clear.
Aroma:
Clean fresh piney juniper and orange zest with liquorice, black tea and herbal spice from juniper and coriander
Taste:
Juniper-led, clean and very slightly sweet. Juniper is backed by citrus, subtle earthy spice and a touch of liquorice.
Aftertaste:
Sweeter on the finish with juniper invigorated by earthy spice and fruity, spicy citrus.
Overall:
Brilliantly balanced botanicals with just enough sugar to be soft and silky on the pallet rather than obviously sweet.
Choose your preferred shop:
Difford's Guide Certification

Product Information
Size (ml): 700

More about Hayman's Old Tom Gin