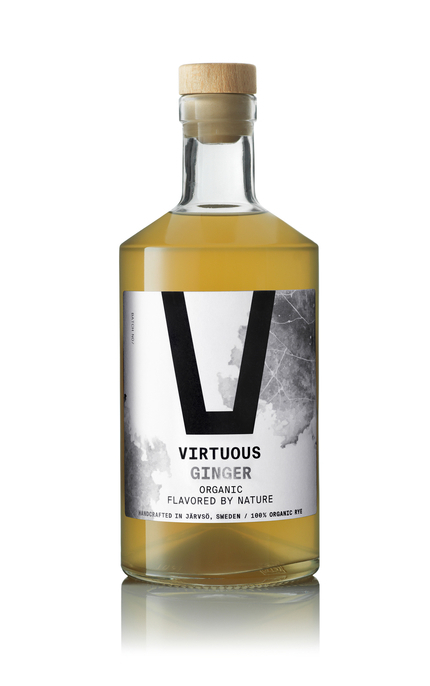 Product of:

Sweden

Virtuous Ginger is based on organic rye vodka flavoured with a maceration of organic ginger. Bottled unfiltered and without added sugar.
Review and Tasting
Sampled on 09/04/2018
Aroma:
Pungent fresh root ginger, ginger cake and lemon zest.
Taste:
Dry with powerful ginger spice.
Aftertaste:
Long lingering hot ginger spice.
Overall:
Full-on ginger spice – this vodka is uncompromisingly Virtuous. Less virtuous drinkers may prefer to add sugar syrup when mixing to help tame its powerful ginger spice.