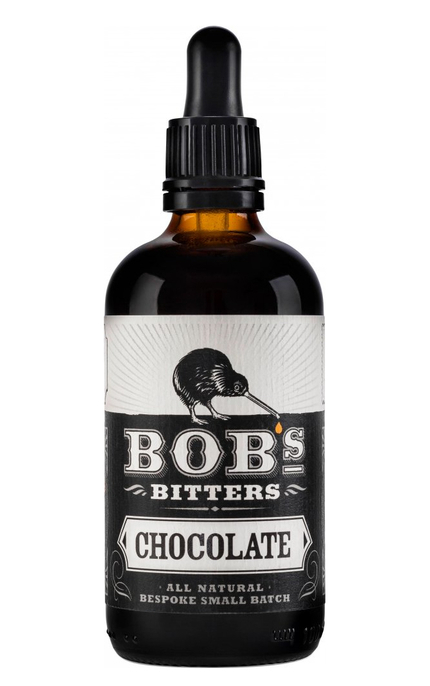 Choose your preferred shop:
Product of:

United Kingdom


Small batch hand-made bitters made by infusion.
Ingredients
Water, alcohol cacao nibs, sugar, malt, dried bark.

Contains gluten; may contain nuts (walnuts)


The Bob of Bob's Bitters fame is actually a very talented pastry chef called Robert Petrie. Some years ago he started making his own infused sake under the brand name Nijizaki and this was eagerly received by many of London's top bars. Then encouraged by Giuliano Morandin of London's Dorchester Hotel, Bob started to make his own grapefruit bitters.

Bob's pastry chef experience leads him to take a culinary perspective on bitters with most of his products being based on a single flavour rather than following the traditional bitters route of blending numerous botanical flavours. Thus Bob's bitters allow you to add a bittering note appropriate to a particular flavour within a cocktail such as cardamom, lavender, coriander and now chocolate. Bob has also been working on recreating lost bitters such as Bokers bitters – watch this space.
Review and Tasting
Sampled on 11/05/2021
Aroma:
Strong cacao aroma with hints of vanilla and espresso coffee.
Taste:
Naturally is on the bitter side, but not astringently so. The flavour is wonderfully dark cacao chocolate with barky bittering notes.
Aftertaste:
Barky bitter finish.
Overall:
Concentrated bitter chocolate. A few drips can transform a cocktail.
Choose your preferred shop:
Difford's Guide Certification


Product Information
Size (ml): 100

Allergens and Additives
Contains Cereals containing gluten
Contains Nuts

More about Bob's Chocolate Bitters