Beija-Flor 2 year old Velha Cachaca
Product of:

Brazil
Beija-Flor Velha benefits from ageing in oak casks for two years.
Review and Tasting
Sampled on 06/12/2010
Appearance:
Pale straw colour.
Aroma:
Buttery, cereal with avocado, roasted chestnuts, fresh raspberries and a whiff of varnish.
Taste:
Raspberry pavlova with shortbread.
Aftertaste:
Cinnamon and nutmeg comes through in the lightly oaked finish.
Product Information
Closure: Screw / Stelvin cap

More about Beija-Flor 2 year old Velha Cachaca
Cachaça cocktail recipes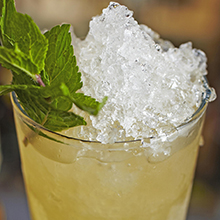 View 91 Cachaça recipes on Difford's Guide