Difford's Guide to Cocktails Book Sixteenth Edition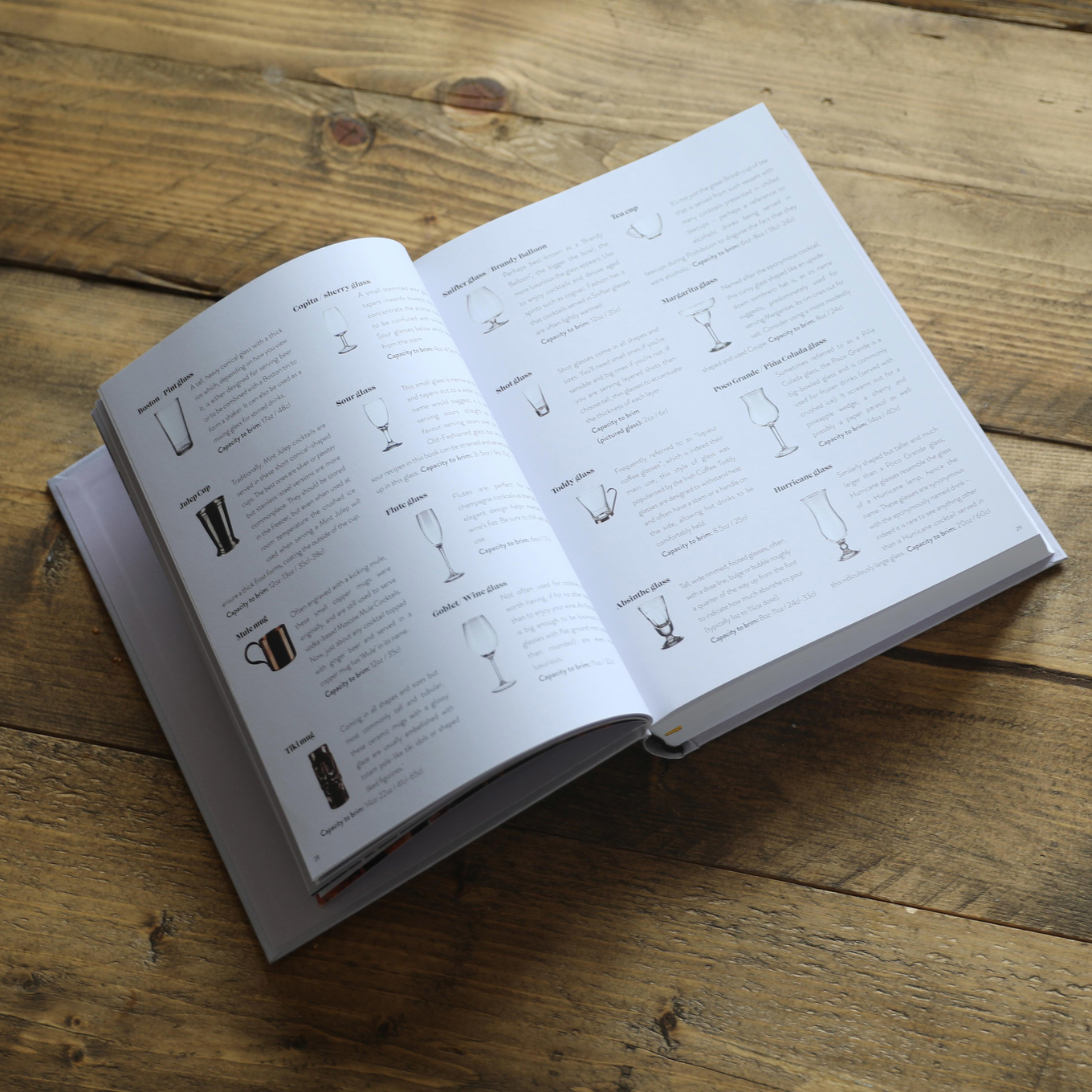 !!!!!!!! Before you buy this 16th edition we want to make you're aware that the very slightly more expensive updated NEW Seventeenth Edition is now available - published 1st December 2022 !!!!!!!!

Our chunky, 2.2kg heavyweight, 2 inches thick, Sixteenth edition hardback cocktail book has 3,000 recipes (ingredients in both ml and ounces) all accompanied by a colour photograph and many with extensive history info.
New recipes in the 16th edition: 300
Recipes updated since 15th edition: 300
Cover price: £32.95 but we sell for £28 plus postage, which starts at just £4.97 in the UK. Sadly, overseas shipping is considerably more expensive but costs the same (for US, Canada and EU deliveries) for more than one copy or if you add one or more of our Easy Jiggers to your order.
We self-publish this English edition
I (Simon Difford) make the cocktails and write the book.
Dan, our long-standing photographer and designer creates the recognisably Difford's Guide look and feel with a pic alongside each cocktail. Paloma, my partner and our boss, makes it happen and checks our work.
Packed & dispatched by us
We hand-package and label every book ourselves and dispatch directly from our little office in picturesque East Sussex.
UK & International shipping
Our shop is set up to receive orders from and deliver books to UK, USA, Canada and EU countries. Our book is also available on Amazon UK, Italy, Spain, Germany and USA. If you're in another country so see a message saying "we don't ship to your region" please email us at hello@diffordsguide.com so we can help.
Protective packaging
We are keen to avoid the use of single-use plastics but equally want to ensure our books arrive in perfect condition, clean and dry, encased in their own protective atmosphere. Hence, our printers shrink-wrap every book. Please dispose of this plastic wrapper responsibly and be reassured that our purpose-made plain brown boxes with protective ends are made from recycled material and are recyclable.
Product Information
Format: Hardback
Depth (mm): 52
Width (mm): 200
Weight in grams: 2200
Height (mm): 255
Published: October 2021
Author(s): Simon Difford
Pages: 560