Edgerton Original Pink Gin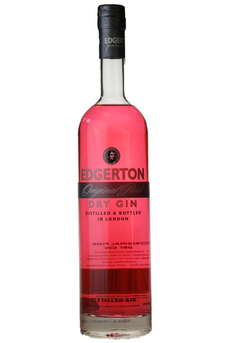 Product of:

United Kingdom
Distilled with 14 botanicals: juniper, coriander seeds, angelica root, orris powder, lemon peel, sweet orange peel, liquorice, cinnamon, cassia, almond powder, savoury, nutmeg, grains of paradise and Mexican damiana and coloured with extract of pomegranate after distillation.
As you probably already know, pomegranate is not what traditionally makes 'pink' gin pink. If you don't them please see Pink Gin on the 'cocktail area' of this site.
Review and Tasting
Sample not received so no tasting notes available.
Product Information
Closure: Synthetic stopper

More about Edgerton Original Pink Gin