Choose your preferred shop:
Product of:

Mexico

Ocho is an estate-grown, 100% agave tequila, noteworthy for being the first vintage tequila with each release marked with its year of harvest and the name of the field where the agave plants used were harvested.
Unlike other tequilas blended to be consistent from one year to the next, the makers of Ocho are happy for each vintage to have a quite different character.
Review and Tasting
Sampled on 31/03/2021
Appearance:
(sample bottle: 2020 Cerro Grende). Crystal clear.
Aroma:
Wet cement-like agave and white pepper with faint citrus and marzipan.
Taste:
White pepper, slightly sweet citrussy raw pastry with cantaloupe and floral lavender.
Aftertaste:
Long peppery finish with pleasing lingering agave.
Overall:
A characterful and expressive example of a 100% agave tequila. Slightly sweet citrussy raw pastry-like agave with invigorating white pepper spirituous spice.
Choose your preferred shop:
Difford's Guide Certification

Product Information
Size (ml): 500

Tequila classifications, categories & classes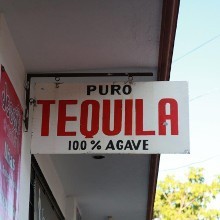 There are two main classifications of tequila, 'Mixto' and '100% Agave'. These two categories of tequila are further categorised according to whether or