Brugal Extra Viejo Reserva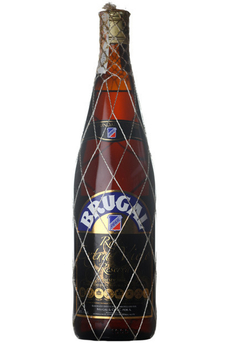 Product of:

Dominican Republic
First blended in 1976, Extra Viejo (extra old) is a blend of Dominican rums aged in ex-American standard whiskey barrels for three to eight years.

Review and Tasting
Sampled on 08/04/2013
Appearance:
Clear, rust/orange amber appearance.
Aroma:
Woody with Christmas cake, prunes, dried fruit, almond, fudge, mocha coffee and a mandarin orange twist.
Taste:
Toffee, dark chocolate and espresso coffee with cinamon and nugmeg spice.
Aftertaste:
Toffee finish with orange mocha coffee and lingering spice.
Product Information
Barcode UPC: 7 460855 202401
Bottle Size: 700 ml
Closure: Screw / Stelvin cap

More about Brugal Extra Viejo Reserva