1800 Reposado Tequila (38%)
A 100% agave reposado tequila rested for a minimum of six months in American and French oak casks.
Review and Tasting
Sampled on 16/06/2016
Appearance:
Clear, light gold.
Aroma:
Toasted coconut, vanilla and mocha coffee with subtle candied fruit, light spicy pepper and sweet cinnamon.
Taste:
Initially sweet entry with butterscotch, vanilla, green roasted green pepper.
Aftertaste:
Long, dry, rounded finish with good agave notes.
Overall:
A flavoursome, light, easy reposado tequila that's short on faults.
Product Information
Barcode UPC: 7 501035 013124
Bottle Size: 700 ml
Closure: Natural cork stopper

More about 1800 Reposado Tequila (38%)
Tequila classifications, categories & classes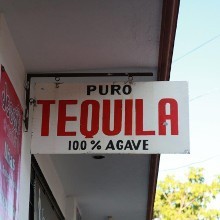 There are two main classifications of tequila, 'Mixto' and '100% Agave'. These two categories of tequila are further categorised according to whether or