1800 Colección Tequila (38%)
Product of:

Mexico
This super premium, 100% agave, extra añejo tequila is aged in new French oak casks and blended with reserve tequilas, some of which are as old as 50 years. The bottle comes in a leather and burlap handmade box that also contains an empty pewter and Belgian-crystal decanter.
Weighing in at four pounds by itself, the decanter was designed by acclaimed Mexican artist Alejandro Colunga.
Review and Tasting
Sampled on 06/06/2011
Appearance:
Clear, dark amber colour.
Aroma:
Orange citrus, marzipan, vanilla and spicy clove.
Taste:
Slightly smoky with strong mandarin notes. Well integrated earthy, vegetal, vanilla, caramel, lightly spicy (cinnamon and pepper ) supple oak, a hint of chargrilled vegetables, cinnamon and buttery butterscotch at the edges.
Aftertaste:
Dry but luscious finish.
Product Information
Closure: Natural cork stopper

More about 1800 Colección Tequila (38%)
Tequila classifications, categories & classes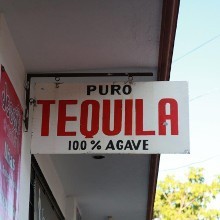 There are two main classifications of tequila, 'Mixto' and '100% Agave'. These two categories of tequila are further categorised according to whether or