POM Wonderful Pomegranate Juice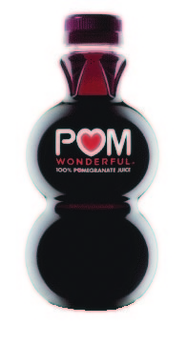 POM Wonderful is 100% Pomegranate juice from crushing the whole fruit; this includes the outer peel (husk), the white fleshy substance directly under the skin (albedo), the white membrane and the arils. POM Wonderful does not contain any preservatives, added sugar, or artificial sweeteners.
POM Wonderful is made exclusively from the Californian Wonderful pomegranate variety, which POM Wonderful grows in its orchards in the sunny San Joaquin Valley in Central California.
Review and Tasting
Sample not received so no tasting notes available.
Product Information
Closure: Screw / Stelvin cap