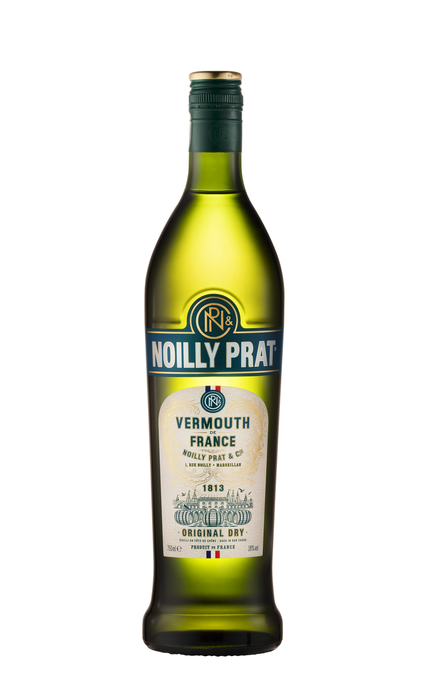 Buy direct from
The Whisky Exchange

Product of:

France
Noilly Prat is a complex aged vermouth made using a four stage production process:
1. 'Chai des Mistelles' (maturation of sweet mistelles wines);
2. 'L'Enclos' (picpoul and clairette wines are weather aged in cask for 12 months in a walled enclosure;

Review and Tasting
Sampled on 04/07/2011
Appearance:
Clear, golden appearance.
Aroma:
Sauterne wine-like nose with honeysuckle floral notes, stoney mineral aromas and a touch of bergamot.
Taste:
Dry, manzanilla sherry-like palate is slightly salty with grape flesh, orange bitters and cardamom, cinnamon and clove spice.
Aftertaste:
Spicy elements linger and build over a flavour akin to oxidised fruity apple juice.
Buy direct from
The Whisky Exchange

More about Noilly Prat Original