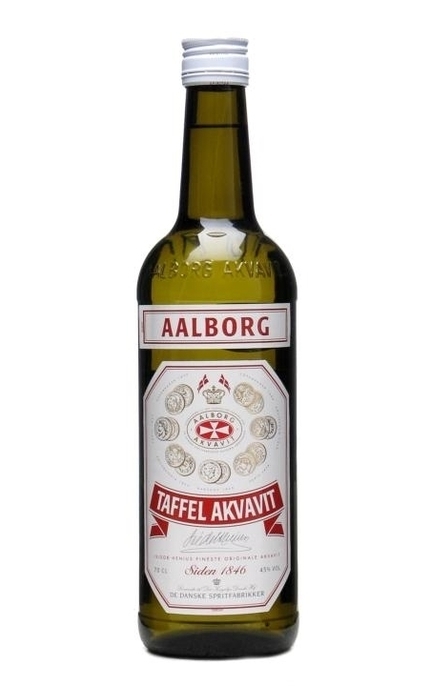 Product of:

Denmark
This crystal-clear Akvavit, the best-selling of the Aalborg range, is flavoured with caraway. The Danish poet Jørgen Vibe once wrote, 'Aalborg Taffel lights the fires of delight. And keeps our spirits burning bright.' 'Taffel', romantically enough, translates literally as 'table'.
Review and Tasting
Sampled on 26/01/2016
Appearance:
Clear, transparent.
Aroma:
Caraway and very faint aniseed.
Taste:
Subtly flavoured with caraway supported by lemon, aniseed and black pepper. Opens up with a hint of liquorice and fennel.
Aftertaste:
Lingering caraway and black pepper spice with faint lemon zest.
Overall:
Caraway leads this lightly spicy clear Danish akvavit with lemon, aniseed, fennel and liquorice.
Product Information
Barcode UPC: 5 700359 327012
Bottle Size: 700 ml
Closure: Screw / Stelvin cap

More about Aalborg Taffel Akvavit