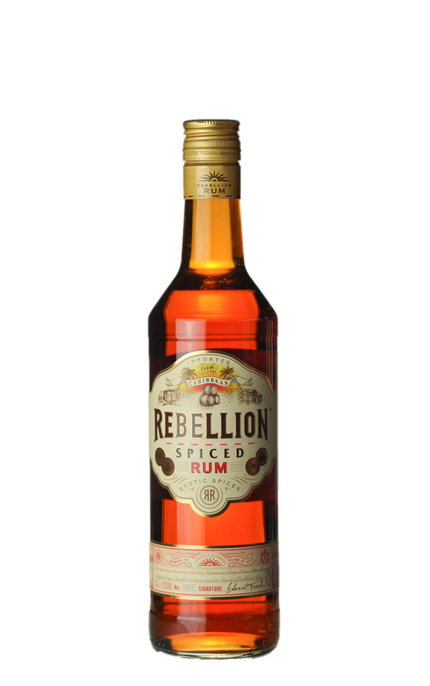 Product of:

Netherlands
Pirates of the Caribbean-like labelling complete with mock gold medals makes a plain tall-round bottle look the part. Either side of the label depicts the spices which flavour this sweetened blend of Caribbean rums: cloves, bitter orange, ginger, cardamom, cinnamon, nutmeg, pepper and vanilla.
Review and Tasting
Sampled on 13/07/2012
Appearance:
(bottle No.0687) Clear, coppery-orange amber.
Aroma:
Pungent cream-soda vanilla and cloves with warm ginger and nostril tingling cracked black pepper.
Taste:
Sweet with tame spice - this easy drinking sweetie is a crowd pleaser. Sweet vanilla with citrusy peach and apricot fruity notes with underling clove, ginger, cinnamon, cardamom and nutmeg spice.
Aftertaste:
Creamy vanilla gives way to lingering warm spice.
Product Information
Barcode UPC: 8712436107544
Bottle Size: 700 ml
Closure: Screw / Stelvin cap

More about Rebellion Spiced