St. Elizabeth Allspice Dram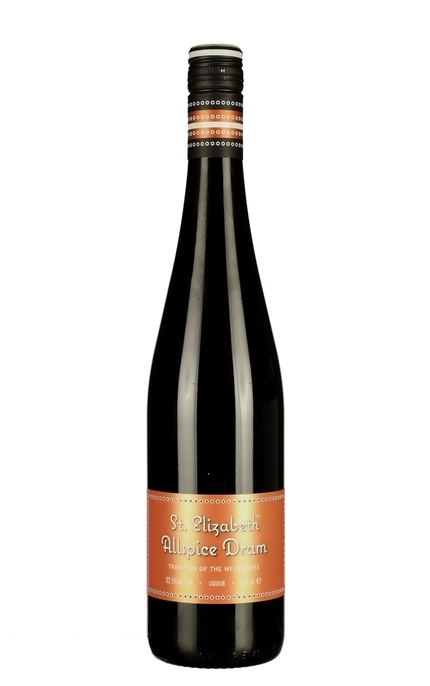 Product of:

Austria
This spicy liqueur is made by steeping pimento berries in Jamaican pot still rum. The Pimento Dram is a dried, unripened berry from a West Indian tree called Pimenta dioica, which is related to the eucalyptus.
Review and Tasting
Sampled on 08/08/2012
Appearance:
Clear, deep bronze amber.
Aroma:
Pungent clove and bitter cacao, cinnamon, nutmeg and faint star anise, charcoal/coal dust.
Taste:
Bittersweet strong clove spice with cocoa, menthol, tongue-numbing anise and dried mint herbaceousness.
Aftertaste:
Long lingering clove and anise.
Overall:
This very full-flavoured bittersweet liqueur with powerful clove spice and tongue-numbing anise is a much sought-after cocktail ingredient by those in the know.
Product Information
Barcode UPC: 9 024153 090863
Bottle Size: 750 ml
Closure: Screw / Stelvin cap

Barcode UPC: 9 024153 090863
Bottle Size: 750 ml
Closure: Screw / Stelvin cap

More about St. Elizabeth Allspice Dram