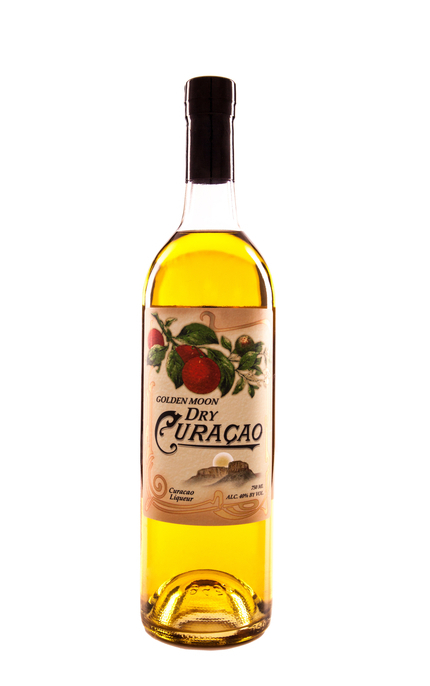 Product of:

United States
Golden Moon Dry Curaçao is distilled using hand-selected botanicals and spices including Curaçao orange peel. Unusually this Dry Curacao is also lightly oak aged to add to its colour and complexity.
Review and Tasting
Sampled on 03/11/2013
Appearance:
Slight haze, pale golden.
Aroma:
Orange zest, mandarin and pungent cinnamon spice.
Taste:
Spicy orange – fiery cinnamon, nutmeg and ginger. Somewhat reminiscent of a spiced rum.
Aftertaste:
Orange zest, sultana and cinnamon.
Product Information
Closure: Screw / Stelvin cap

More about Golden Moon Dry Curacao