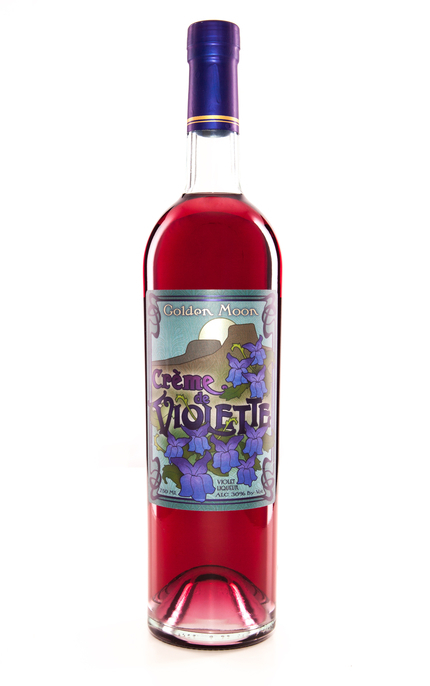 Product of:

United States
Golden Moon Crème de Violette is distilled using blue violet flowers and buds. Its makers point out this this is a true 'distilled' crème de violette, is bottled at a premium 30% alcohol by volume and contains less sugar than other crème de violettes.
Review and Tasting
Sampled on 05/11/2013
Appearance:
Clear, deep red-mauve.
Aroma:
Subdued floral violet with faint spiced tobacco leaf and new leather.
Taste:
Very slightly sweet (this is a dry liqueur) with delicate spice. Floral notes are complex and tightly integrated with tobacco and peppery spice rather than forward.
Aftertaste:
Long, floral peppery finish. Very complex and far from the more usual sweet floral examples of crème de violette.