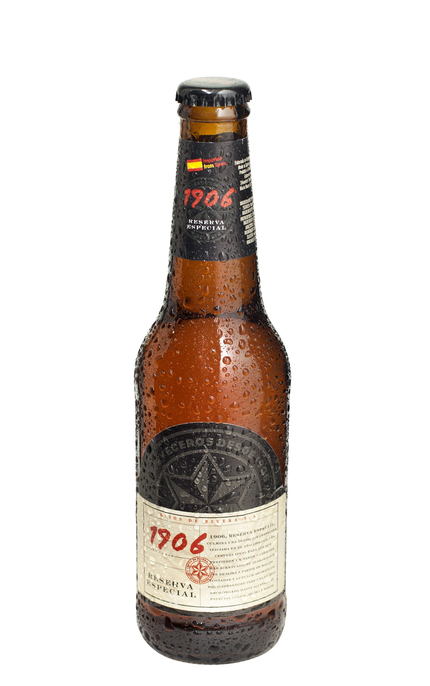 Product of:

Spain
Made at and named after the founding year of Rivera Brewery, the brewery was established by José María Rivera Corral and is still owned and run by his family - his great grandson is the current president. 1906 is brewed with roasted double malt and a blend of Perle Hallertau and Nugget hops.
Review and Tasting
Sampled on 10/11/2013
Appearance:
Clear, deep coppery amber with quickly diminishing off-white head leaving spotted lacing.
Aroma:
Crusty brown bread and caramel.
Taste:
Medium bodied, malty, brown bread crust, crisp and dry with moderate hop bitterness, yet with an underlying honey sweetness.
Aftertaste:
Caramel, burnt toast and light grassy hops.
Product Information
Barcode UPC: 8 412598 034213
Bottle Size: 700 ml
Closure: Crown cap

More about 1906 Reserva Especial