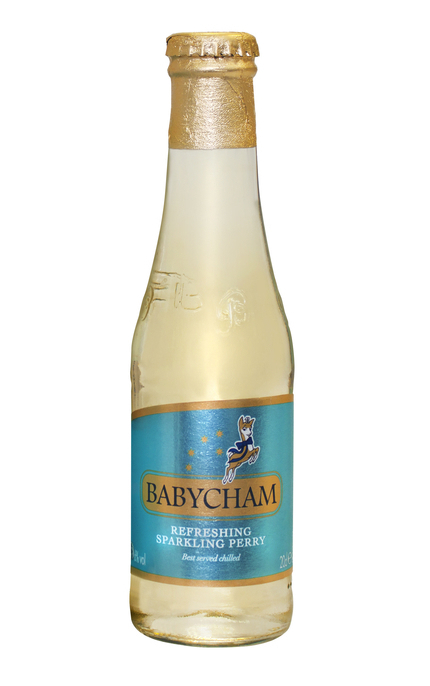 Product of:

United Kingdom
Britain's best-known sparkling perry, Babycham was created by Francis Edwin Showering, a brewer in Shepton Mallet in Somerset, England, in 1953. The iconic fawn against pale blue logo was designed by John Emperor of CDP (Collett Dickenson Pearce), then a well-known London advertising agency.
In 1957 Babycham became the first alcoholic product to be advertised on British commercial television, then marketed as a "genuine champagne perry". The use of the word champagne led to the champagne industry unsuccessfully suing Babycham's then owners, H P Bulmer Ltd in 1978 (the case H P Bulmer Ltd v J Bollinger SA ).

Babycham is now owned by Accolade Wines who launched new packaging in early in December 2013. This saw a move away from green glass to clear glass bottles, thus risking light shock, so bottles should be kept away from direct sunlight.

Babycham is available in 4x20cl packs with a crown cap and in 75cl bottles with champagne-style 'popping corks'.
Review and Tasting
Sampled on 10/12/2013
Appearance:
Clear, pale straw yellow with lazy bubbles.
Aroma:
Pastry and unripe green pears.
Taste:
Sweet pear with crispy pastry and light citrus acidity and crisp apple.
Aftertaste:
Short, pear, apple and citrus finish. Inoffensive and hard to hate but lacks depth of flavour.