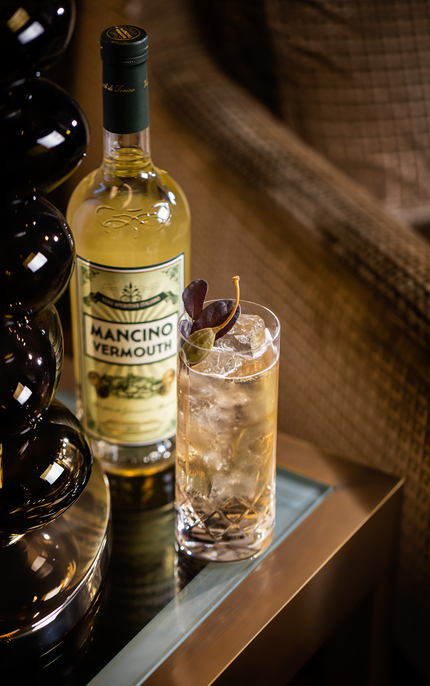 Buy direct from
The Whisky Exchange
Bottle size: 75cl

Product of:

Italy
This artisanal vermouth is named after and formulated to a recipe by Italian bartender Giancarlo Mancino using 19 botanicals including sage, marjoram and oregano, lemon grass, dog rose, pimento, nutmeg and orris root and based on a Trebbiano di Romagna wine.
In 2011 Giancarlo started working with a small family run distillery in Piedmont to make his vermouths. The botanicals are ground in a traditional mill in use since the 1930's and then steeped in sugar beet neutral spirit before being blended with a Trebbiano di Romagna wine base. After a week-long filtration process, the liquid rests for six months prior to bottling. The town pictured on the bottle's label is inspired by Giancarlo's home town of Pignola, Italy.
Review and Tasting
Sampled on 24/12/2013
Appearance:
Clear, pale straw yellow with faint green tinge.
Aroma:
Herbaceous with notes of clove, cinnamon, green apple and naval orange zest. Note so appealing whiffs of silver cleaner, Sellotape and fresh cauliflower.
Taste:
Bone dry. Lightly spiced dry white wine with nutmeg, cinnamon and bitter bark notes.
Aftertaste:
Lingering citrus, light spice and bitter bark.
Buy direct from
The Whisky Exchange
Bottle size: 75cl

Product Information
Closure: Natural cork stopper