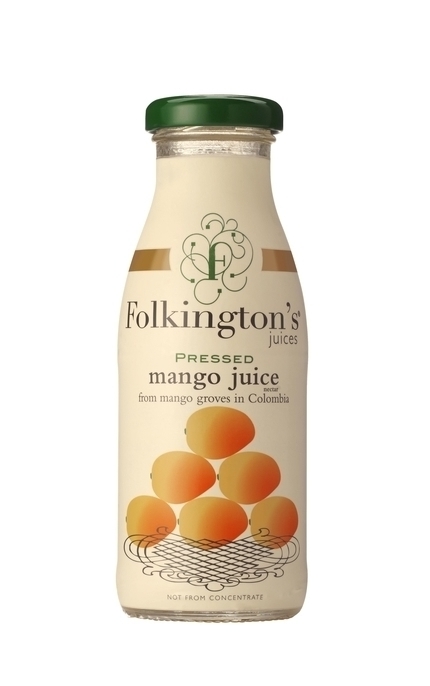 Product of:

United Kingdom
Folkington's mango juice is pressed from Magdalena River mangos harvested from groves situated along the Cauca and Magdalena rivers in western Colombia. The Magdalena River mango variety is indigenous to Colombia.
Ingredients: "Water, 38% pure Magdalena River mango juice (not from concentrate), apple and grape syrup, lemon juice*, antioxidant: Vitamin C. *from concentrate for extra acidity. No added sugar, preservatives or other additives.


Review and Tasting
Sampled on 05/04/2014
Appearance:
(sample best before 01/Jul/15) Opaque, vibrant orange. Thick and glass coating.
Aroma:
Fairly subdued light mango.
Taste:
Very natural mango, ripe but with only natural levels of sweetness. Thick mouthfeel but not too rich. Grape and apple flavours are discernable but not obvious.
Aftertaste:
Lingering ripe mango.
Product Information
Barcode UPC: 5 060042 981090
Bottle Size: 700 ml
Closure: Screw / Stelvin cap

More about Folkington's Mango