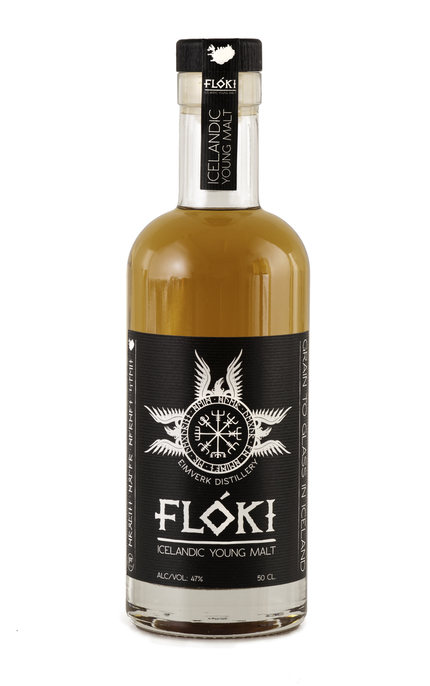 Product of:

Iceland
Flóki Young Malt is distilled from Icelandic organic malted barley at Eimverk Distillery in Garoabær, Iceland. Named after one of the island's first explorers, Hrafna-Flóki (Floki of the Ravens), this is the first bottling from the distillery and is a single barrel release of 600 numbered bottles.


Review and Tasting
Sampled on 14/12/2014
Appearance:
(sample barrel: 2, bottle: 139, date: 2014) Clear, bright golden amber.
Aroma:
Toasty and fresh barley with buttery oak, caramel shortcake, nutmeg and pastry.
Taste:
Dry toasty oak, leather and brown bready maltiness with caramel shortcake, honey, and vanilla.
Aftertaste:
Buttery oak with black pepper and cinnamon spice. Overall: Youthful but not too exuberant with attractive buttery oak.