Berrys' Caroni 1997 Caribbean rum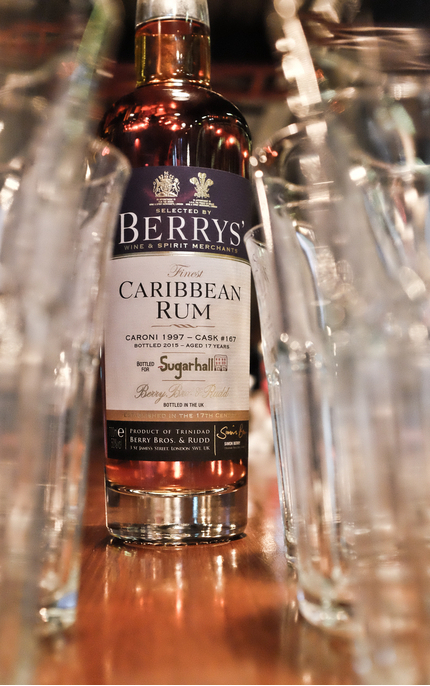 Product of:

Trinidad and Tobago
From the long closed Caroni Distillery in Trinidad, this limited edition cask #167 of 240 bottles was bottled for Sugarhall, Singapore by Berry Bros & Rudd.
Review and Tasting
Sampled on 27/06/2015
Appearance:
Clear, golden amber.
Aroma:
Pungent. Vanilla custard, cinnamon, orange zest, dried apricot and overripe banana with dark chocolate, coffee and nougat. Coal dust emerges with water.
Taste:
Full-bodied. Dried fruit, vanilla, dry spicy cinnamon oak, light tar and bonfire smoke. The wonderful balance and body falls apart somewhat water – best enjoyed neat.
Aftertaste:
Tar, slightly smoky, hot pepper spice, caramel and black pepper spice.
Overall:
Pungent, full-bodied and characterful. Tar, light bonfire smoke and dry spicy cinnamon oak is mellowed by vanilla custard, floral notes and dark chocolate.
Product Information
Barcode UPC: 5 010493 038966
Bottle Size: 700 ml
Closure: Natural cork stopper

More about Berrys' Caroni 1997 Caribbean rum