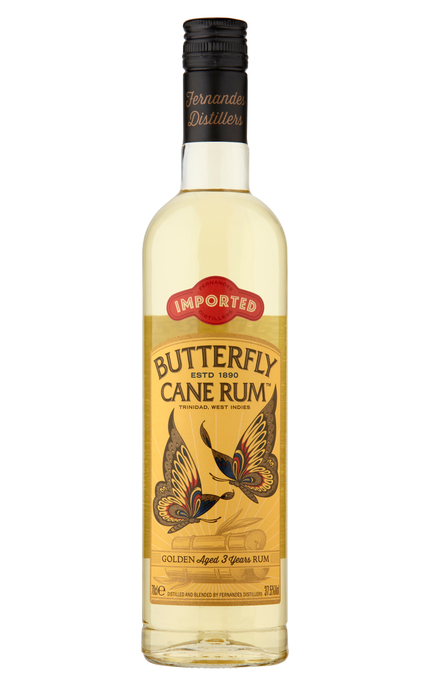 Product of:

Trinidad and Tobago
Butterfly Cane is a Trinidadian rum aged three years in oak casks. The label is UV inked to catch the light in nightclubs.
Review and Tasting
Sampled on 07/12/2015
Appearance:
Clear, pale golden.
Aroma:
Vanilla, mild buttery oak and faint clove, cinnamon and nutmeg spice.
Taste:
Mellow (it's only 37.5%), buttery and vanillered with overripe banana fruit and mild cinnamon and nutmeg spice.
Aftertaste:
Short, mild toasty buttery oak and vanilla.
Overall:
Buttery oak, vanilla and mild spice. Mellow and hard to hate but could equally be described as being somewhat bland and hard to love.