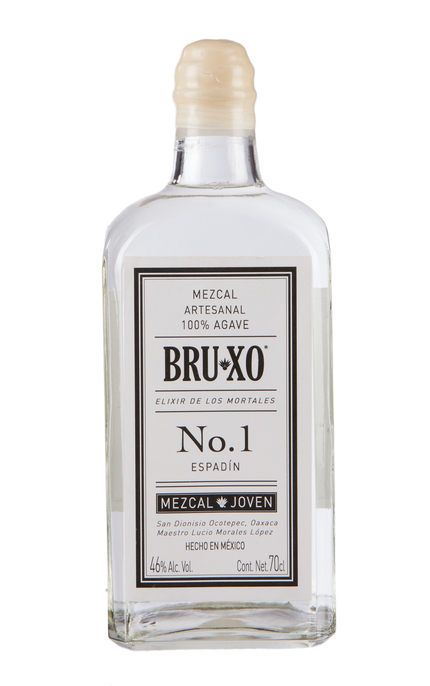 Product of:

Mexico
Bruxo means 'wizard' in Portuguese. Bruxo No.1 mezcal is traditionally distilled from 100% espadin agave by Master Mescalero Lucio Morales.
Review and Tasting
Sampled on 01/08/2016
Appearance:
(sample lot LML-13x01, bot No. 899) Crystal clear.
Aroma:
Toasty agave, charcoal/coal dust and black pepper with light smoke and faint white grapes.
Taste:
Dry and smoky with roasted agave, charcoal and coal dust.
Aftertaste:
Charcoal, light peppery spice and lingering smokiness.
Overall:
Distinctive charcoal and coal dust with light peppery spice and light smokiness.
Product Information
Barcode UPC: 7 502261 500006
Bottle Size: 700 ml
Closure: Wax-sealed synthetic cork stopper

More about Bruxo No.1 Mezcal