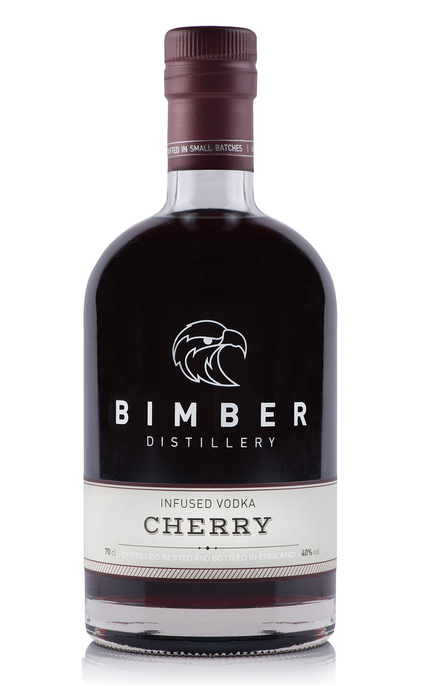 Product of:

United Kingdom
Made in London, England by infusing cherries in wheat neutral spirit for up to eight weeks, before filtration and bottling at the distillery.

Review and Tasting
Sampled on 29/09/2016
Appearance:
(sample batch No.001, 2015) Clear, deep burgundy red.
Aroma:
Earthy black tea leaves and black cherry.
Taste:
Very slightly sweet with black tea and rich dark chocolate amplifying black cherry fruit with enlivening black pepper spice.
Aftertaste:
Black cherry and lingering black pepper spice with faint vanilla and black tea leaves.
Overall:
Intensely flavoured and very slightly sweet. Ripe black cherry and black tea leaves with light black pepper spice. Not to be confused with lesser sweet cherry vodkas. This is very much a spirit rather than a liqueur.