Warre's Otima 10yo tawny port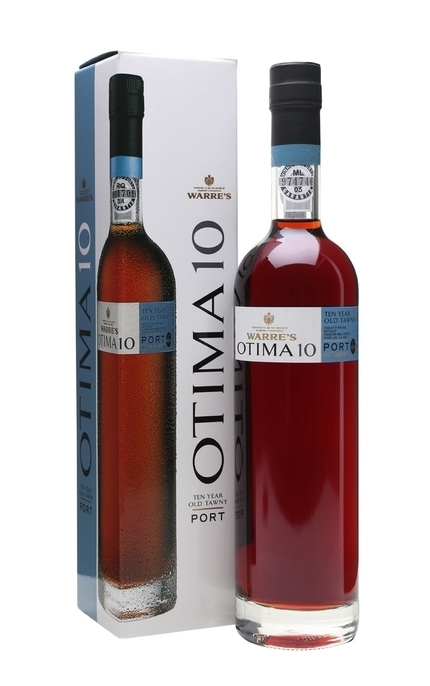 Choose your preferred shop:

A tawny Port made from a blend of wines that have been matured in seasoned oak casks in the lodges of Vila Nova de Gaia for at least ten years. Warre's Otima is fined and filtered before bottling so does not require decanting. It is made ready for drinking and will not improve with keeping.
Otima's contemporary design flies in the face of what you'd traditionally associate with a Port.
Review and Tasting
Sampled on 29/03/2021
Appearance:
Clear, tawny red.
Aroma:
Dried fruit, nutty toffee and honey.
Taste:
Rich dried and stewed fruit and fudge are balanced by delicate oak tannins with a garnish of caramelised orange peel.
Aftertaste:
Mellow oaked fruit slowly fades with slight nutty toffee.
Overall:
In its tall slender bottle, Otima was the first port I'm aware of to boast such contemporary packaging. However, contents are reassuringly classic and well-balanced with a light nutty toffee note amongst delicately oaked fruit.
Choose your preferred shop:
Difford's Guide Certification

Product Information
Size (ml): 500

Allergens and Additives
Contains Sulphur Dioxide

More about Warre's Otima 10yo tawny port