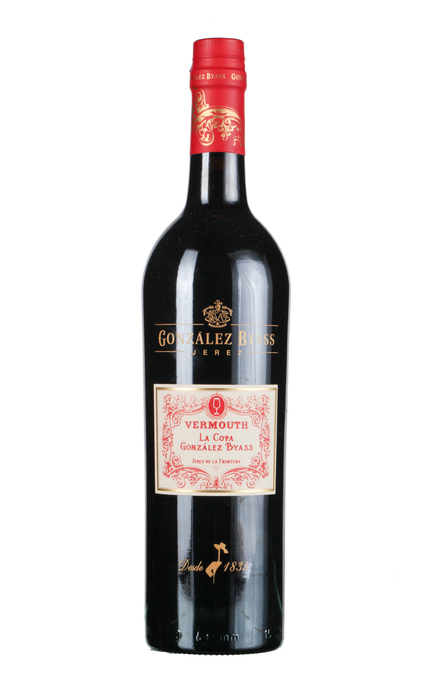 Buy direct from
The Whisky Exchange
Bottle size: 75cl

Product of:

Spain
Launched in June 2016, La Copa Vermouth is based on recipes from the 19th century and is based on a blend of 8 year old Oloroso and Pedro Ximénez sherries inflused with aromatic spices and botanicals including wormwood, clove, orange peel, nutmeg, angelica and quinine.

The label is based on vintage labels in Gonzalez Byass' archives.

Review and Tasting
Sampled on 26/03/2018
Appearance:
Clear, deep tawny red.
Aroma:
Raspberry jam, blueberry jam and marshmallow with herbal rootiness. Faint toasted nuts, vanilla and rose.
Taste:
Rich and fruity with balancing rooty and herbal bitterness. Sweet cooked raspberry and bilberry, bitter fruit tannins, cinnamon and black pepper spice, and herbal complexity.
Aftertaste:
Sweet jammy fruit and bitter fruit tannins with cinnamon spice.
Overall:
Bittersweet, with jammy raspberry and blueberry fruit richness, and sweet vanilla balanced by fruit tannins, bitter wormwood and herbal rootiness.
Buy direct from
The Whisky Exchange
Bottle size: 75cl

Product Information
Barcode UPC: 8 410023 035682
Bottle Size: 750 ml
Closure: Agglomerated cork stopper

More about Vermouth La Copa