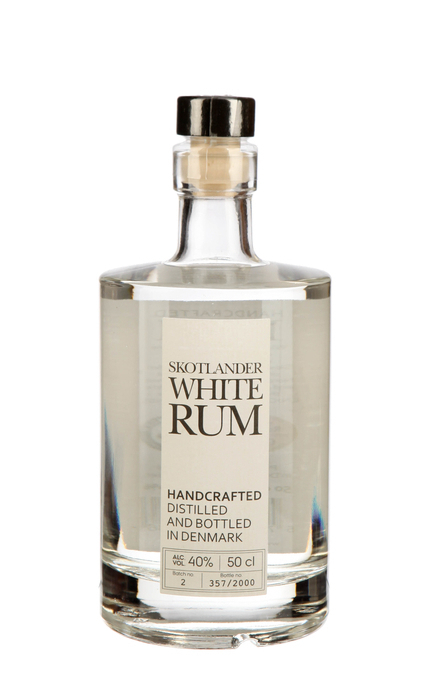 Product of:

Denmark
Pot still distilled in Northern Jutland, Denmark using Brazilian cane molasses and water from the distillery's own well.


Review and Tasting
Sampled on 18/09/2017
Appearance:
(sample bottle batch 2, bottle No. 357/2000) Crystal clear.
Aroma:
Floral peach, raspberry (Mivvi ice-cream like), cherry, burnt caramel and white pepper with faint white chocolate, banana and pear.
Taste:
Toffee/caramel, over-ripe peach fruitiness, liquorice, cherry, white and black pepper spice. Faint sweetness.
Aftertaste:
Fades with more caramel, toffee, pear, peach and white pepper spice.
Overall:
Fruity spicy and a tad raw but in a pleasing, unpolished and natural way with distinctive burnt toffee and caramel notes.
Product Information
Barcode UPC: 5 72751 020236
Bottle Size: 700 ml
Closure: Synthetic stopper

More about Skotlander White Rum