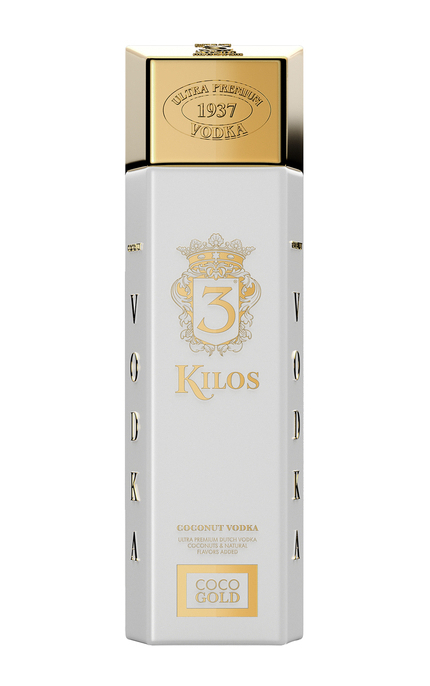 Product of:

United States
In American this is a coconut flavoured "vodka", but at 30% alc./vol. it is below the minimum 37.5% strength for such a product to be labelled a vodka in the E.U. where it falls under the "spirit drink" category. (It is a spirit rather than a liqueur.)
3 Kilos producers say, "1937 marks the year of inspiration for 3 Kilos Vodka. This was the year the doors opened to the United States Bullion Depository at Fort Knox during the time when the gold standard was on the rise of strength and power. Symbolizing the purity of these gold bullions, we designed our signature patented gold bar shaped bottle to encapsulate and preserve our ultra premium Dutch vodka."
Review and Tasting
Sample not received so no tasting notes available.