Tanqueray Flor De Sevilla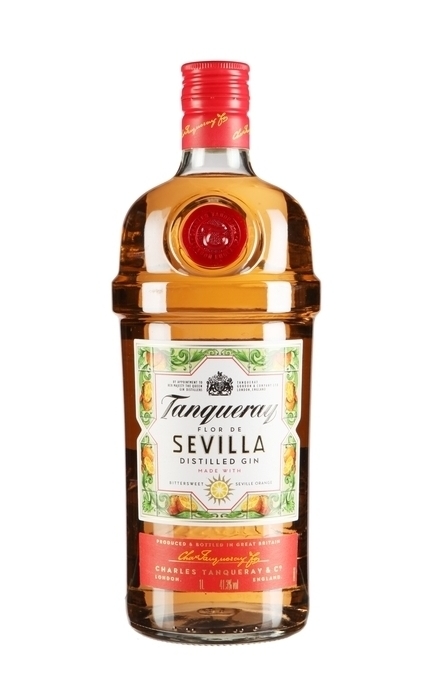 Buy direct from
The Whisky Exchange
Bottle size: 70cl

Product of:

United Kingdom
Released in April 2018, as the name suggests, Flor De Sevilla is a distilled gin flavoured with Sevilla orange essence.
Review and Tasting
Sampled on 25/05/2018
Appearance:
Clear, light orange. Somewhat reminiscent of pink gin.
Aroma:
Zesty orange and pink grapefruit citrus notes overwhelm underlying classic junipery gin aromas.
Taste:
Sweet and zesty orange bursts forth, but dry piney juniper follows and builds towards the finish.
Aftertaste:
Piney juniper rather than orange dominates the finish with fading cooked Saville orange/marmalade.
Overall:
Faintly sweet but balanced with orange notes that are strong enough to make this reminiscent of a dry curacao. Its colour (ginger) gives this gin a Lucozade look and the mention of "other natural flavourings, colours" on the back label suggests this hue is not just derived from steeping orange peel. Flor De Sevilla delivers what it promises, an orange marmalade flavoured gin.
Buy direct from
The Whisky Exchange
Bottle size: 70cl

Product Information
Barcode UPC: 5 000291 023660
Bottle Size: 1 litre
Closure: Screw / Stelvin cap

More about Tanqueray Flor De Sevilla