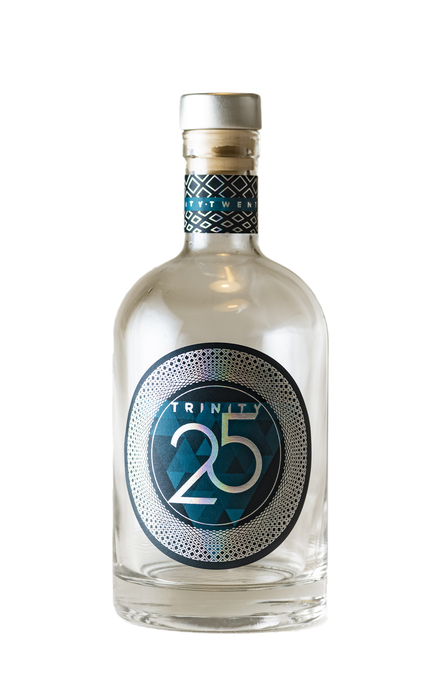 Product of:

United Kingdom

A drinks industry veteran, Nick Johnson was inspired to create Trinity25 in 2019 after taking up residence in an old spice warehouse in North Bermondsey and learning of the area's history as London's 19th Century gateway to the world spice trade.
Nick sought to create a lighter alternative to gin with a "Trinity" of spiced botanicals (Cardamom, Coriander seed and Black Pepper) at 25% alc./vol.. Hence Trinty25.

Review and Tasting
Sampled on 18/11/2019
Appearance:
Crystal clear.
Aroma:
Pungent and herbal with green cardamom dominating coriander and black pepper.
Taste:
Dry and well-balanced. Cardamom continues to dominant but with coriander and black pepper playing an important supporting role.
Aftertaste:
Spicy, in a pleasing flavoursome, rather than hot spiced way.
Overall:
Trinity25 is designed to be an alternative to gin and when mixed with tonic it is indeed a tasty substitute with mild cardamom spice blending well with quinine.
Difford's Guide Certification

Product Information
Barcode UPC: 060688 230002
Bottle Size: 700 ml
Closure: Synthetic driven cork
Product Reference Code: n/a
Commodity Code: n/a
Tax Code: n/a
COLA id: n/a

Allergens and Additives
Contains Cereals containing gluten

Accreditation
Suitable for Vegans