Method & Madness Irish Gin With Black Lemon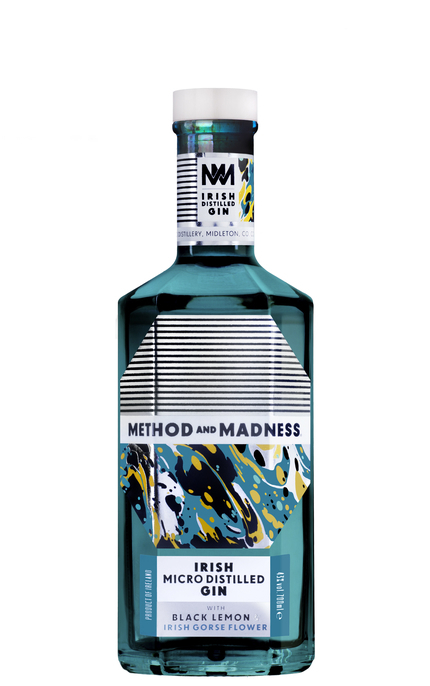 Product of:

Ireland (Eire)

This Irish gin from Cork's Midleton whiskey distillery is "micro-distilled" with 16 "eclectic botanicals "led by Black Lemon and Irish Gorse flower; giving it notes of citrus and spice with a measure of chaos."
The 16 botanicals used in this gin: juniper berries, sweet and bitter orange peels, black lemon, lemon peel, lemon verbena, coriander, cardamom seeds, caraway seeds, ginger, nutmeg, cassia bark, lavender, basil leaves, bay leaves and Irish gorse flower.
Review and Tasting
Sampled on 16/03/2020
Appearance:
Crystal clear.
Aroma:
Lemon balm, lemongrass, candied ginger, and lavender.
Taste:
Spicy piney juniper, eucalyptus, zesty citrus and petunia oil.
Aftertaste:
Eucalyptus, petunia oil, zesty citrus and spice.
Overall:
There's a robust spice and plenty eucalyptus notes in this citrusy gin. A proper gin that's properly different.
Difford's Guide Certification

Product Information
Barcode UPC: 5011007011161
Bottle Size: 700 ml
Closure: Natural cork stopper

More about Method & Madness Irish Gin With Black Lemon