Portobello Road Celebrated Butter Gin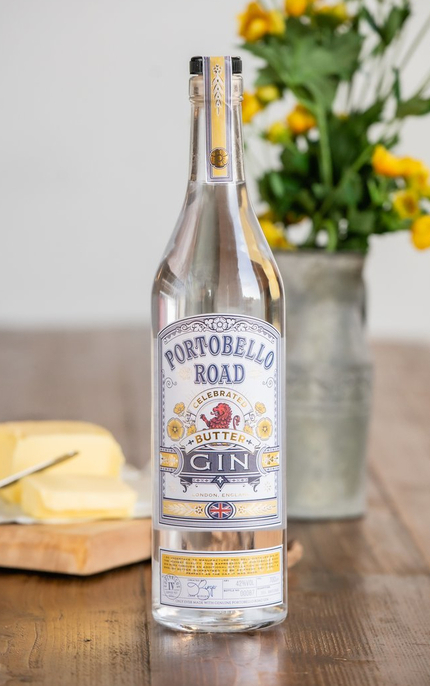 Choose your preferred shop:
Product of:

United Kingdom

Inspired by Sketches by Boz', where Charles Dickens describes being in a Gin Palace and the gins being offered,"The real knock me down", "The strip me naked", "Cream of the Valley" and the "Celebrated Butter Gin".
Portobello make their Celebrated Butter Gin by redistilling Portobello Road Gin with 10 blocks of English unsalted butter in 30 litre batches.
Review and Tasting
Sampled on 17/03/2021
Appearance:
Crystal clear.
Aroma:
Pine forest and buttered croissant.
Taste:
Clean classically styled dry juniper-forward, lightly spicy gin mellowed by its subtle creamy mouthfeel and salty sweetness.
Aftertaste:
Long finish with lingering salty buttered croissant.
Overall:
Jake Burgers' Charles Dickens-inspired revival of a gin palace staple is worthy of its "Celebrated" name. This, alongside their Old Tom, is hopefully the start of a series of such gins.
Choose your preferred shop:
Difford's Guide Certification

Product Information
Size (ml): 700

Allergens and Additives
Contains Dairy

More about Portobello Road Celebrated Butter Gin