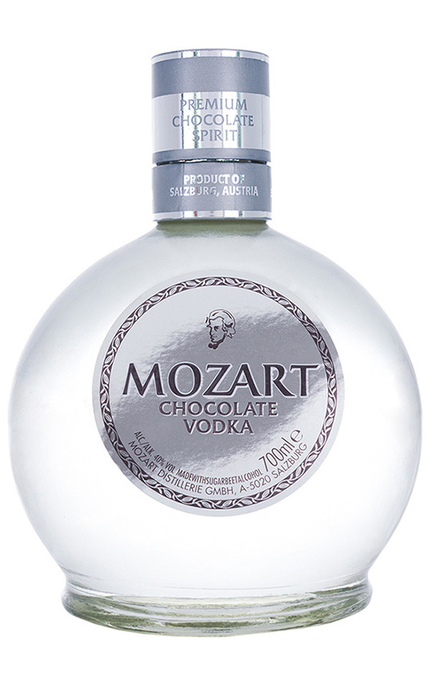 Product of:

Austria
Launched in 2009, this clear spirit distilled from the cocoa macerate made from two types of cocoa, Forastero and Trinitario. As the name suggests this is a 'dry' spirit with no added sugar so is a radical departure from the liqueurs more commonly associated with the Mozart name.
Review and Tasting
Sampled on 06/12/2010
Appearance:
Crystal clear.
Aroma:
Reminiscent of drinking chocolate made from a high percentage cacao chocolate.
Taste:
Clean palate is pure cacao chocolate with a slight bitterness which grows through the finish.
Aftertaste:
A truly innovative product which fits into the newly emerging 'botanical spirits' category.
Product Information
Closure: Screw / Stelvin cap

More about Mozart Chocolate Vodka