Nusa Caña Spiced Island Rum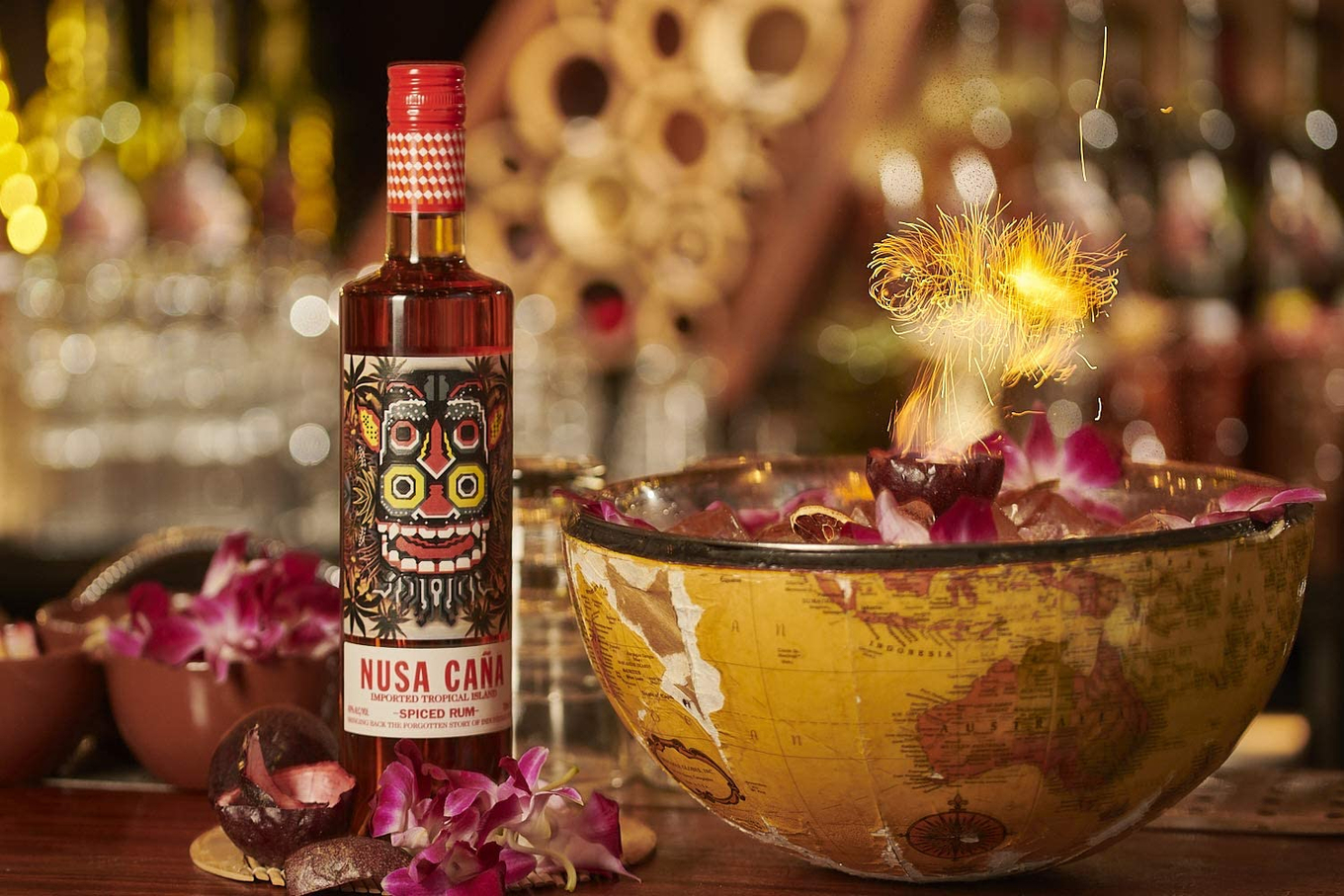 Product of:

Netherlands

Nusa Caña Spiced Island Rum draws on Indonesia's spice heritage by using nutmeg and clove among its six botanical flavours with ginger, coffee, cacao and pineapple.
Review and Tasting
Sampled on 10/01/2022
Appearance:
Clear, deep burnished copper-amber.
Aroma:
Rum, pineapple and raisin with subtle coffee, cacao and lime.
Taste:
Rum-laced ripe fresh pineapple and dried pineapple with distinct coffee and cacao over warning cinnamon, ginger and pepper spice.
Aftertaste:
Pineapple notes continue through the lingering warming spicy finish.
Overall:
Pleasing dried pineapple notes characterise this full-strength spiced rum with distinctive coffee and cacao. Well-balanced flavours and just enough sweetness.
Difford's Guide Certification

Product Information
Barcode UPC: 07935850803371
Bottle Size: 700 ml
Closure: Screw / Stelvin cap
COLA id: 20105001000132

Composition
Sugar content 25g/litre
Energy: 231Kcal/100ml
C02 injected? No
Allergens and Additives
Contains Sugar (or other sweetener)
Contains Caramel colour E150

More about Nusa Caña Spiced Island Rum