Burnt Faith British Brandy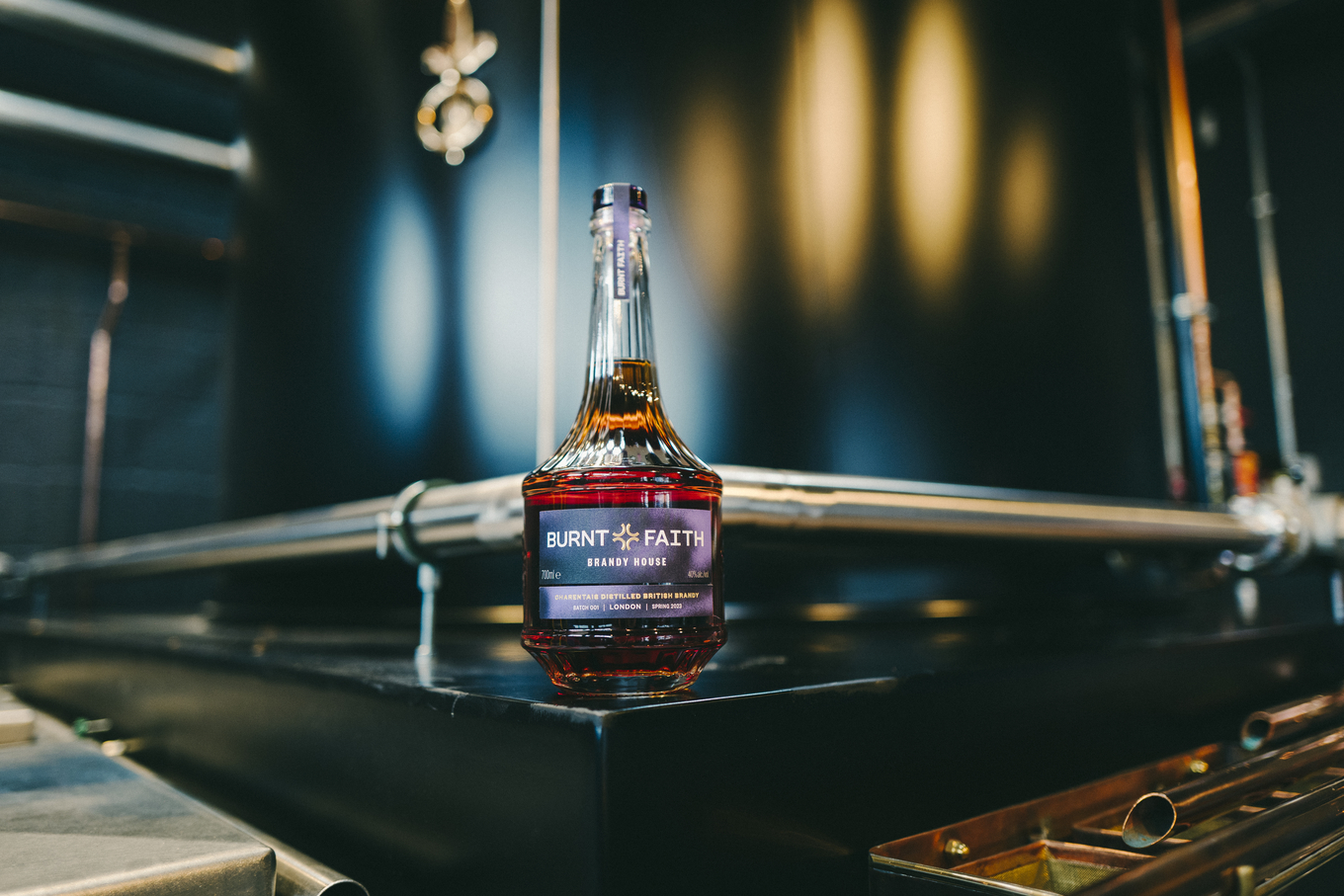 Product of:

United Kingdom
This first batch of Burnt Faith was made using eaux-de-vie distilled in France as it was released in March 2023, a month before the London distillery is due to start distilling). However it was aged, finished and blended by Burnt Faith.
Burnt Faith Batch 001 uses four grape varieties – Trebbiano, Sauvignon Blanc, Chardonnay and Muscat Blanc. The distillate produced from these wines was matured/finished for 2-3 years in four different kinds of cask – ex-cherry liqueur cask from Ukraine (imparts cherry cola notes), ex-Pineau Charentes cask, a ex-French aperitif cask, and Spanish brandy and bourbon barrels. Some older 6-8 year-old brandies were also included in the blend.

The elegant Burnt Faith bottle was designed by creative agency, Contagious, and is topped by a regal purple glass stopper.

Review and Tasting
Sampled on 11/04/2023
Appearance:
Clear, golden amber.
Aroma:
Vanilla fudge, caramel and bitter chocolate with digestive (sweet-meal) biscuit.
Taste:
Buttery caramel, bitter toffee oak tannins, sweet strawberry jam and cola with cinnamon and cracked black pepper spice.
Aftertaste:
Caramel, milk chocolate and cinnamon. Faint cherry fruit.
Overall:
Young and exuberant with a flavour profile more comparable to Spanish rather than French brandy. Woody caramel dominates vinous notes but Burnt Faith is pleasing to sip on and the shapely bottle is beautifully designed.
Difford's Guide Certification
More about Burnt Faith British Brandy