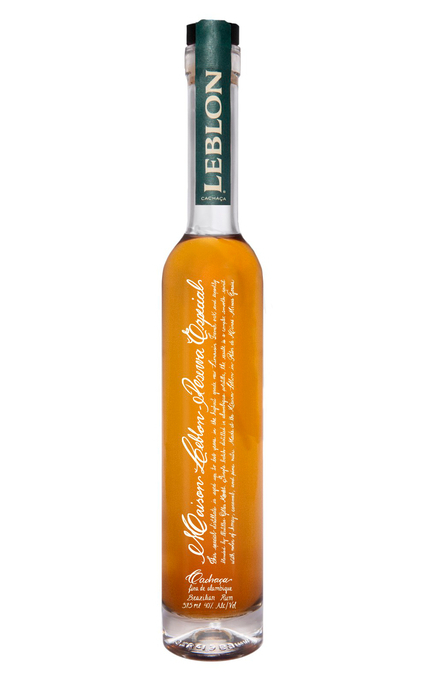 Buy direct from
The Whisky Exchange
Bottle size: 50cl

Product of:

Brazil
Launched in 2011, Leblon-Reserva is distilled in copper pot stills and then aged up to two years in new Limousin French oak casks.
Review and Tasting
Sampled on 26/08/2019
Appearance:
Clear golden.
Aroma:
Honeycomb (inside of a crunchy bar), butterscotch, saddle leather and rolling tobacco with muscovado sugar. Faint sweet raisons.
Taste:
Caramel, new leather, grassy, white pepper and cinnamon spice with notes of rubber tyre (in a good way).
Aftertaste:
Dry oaky finish with caramel and cinnamon spice.
Overall:
Initially you might find Leblon Reserva somewhat over-oaked, dry and spicy. However, as you continue sipping (which you'll inevitably do) so sweet grassy muscovado sugar flavours step in to balance the oak.
Buy direct from
The Whisky Exchange
Bottle size: 50cl

Product Information
Barcode UPC: 7 93573 92398 1
Bottle Size: 375 ml
Closure: Agglomerated cork stopper

More about Maison Leblon-Reserva