Grand Marnier: A Tale of Alchemy
Grand Marnier: A Tale of Alchemy
Words by Difford's Guide
Photography by Grand Marnier
Grand Marnier hosts The Grand Experiences, a series of exclusive events which inspires us to Live Grand. The first experience blends art, performance and alchemy for a sensory experience.
On the 18th & 19th July, Grand Marnier invites you to join them in London for A Tale of Alchemy, their first event, which brings together contemporary art and mixology.
Since 1880, Grand Marnier have explored the options of alchemy through their combination of cognac and Citrus Bigaradia. The role of alchemy in the creation of specially crafted drinks has translated into this exclusive series of events. Beginning with A Tale of Alchemy, presented by British fashion designer Phoebe English and mixologist Cameron Moncaster, at The Mandrake's Serge Bar.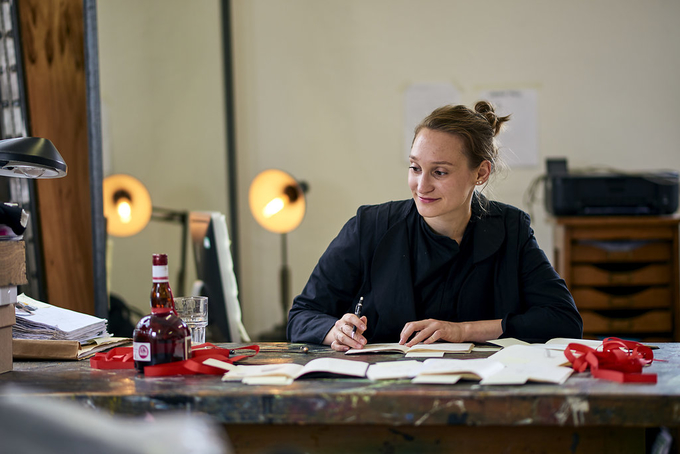 Phoebe English
Hosted in an intimate setting, A Tale of Alchemy inspires us to Live Grand. The experience has been crafted by Phoebe, who will be dressed in a bespoke ensemble she has designed for the event.
Alongside the hosts, Chivaree Circus Company will be delivering a mesmerising performance which represents mixology. Phoebe commented: ''As if watching a magic spell, the creative process of cocktail production is the basis for this performance.''
The evening will encompass the process of cocktail creation, including the alchemy, mixology and the artistic creation it undergoes. Phoebe noted: ''I wanted to create an audience activated experience aiming to amplify, emphasise and expand the alchemy of producing a cocktail.''
Cameron will be at the heart of the experience with a specially crafted cocktail he'll be sharing with guests.
The tickets are priced at £25 which includes a seat for the performance and two bespoke Grand Marnier cocktails. To experience A Tale of Alchemy & to Live Grand, book your ticket now.