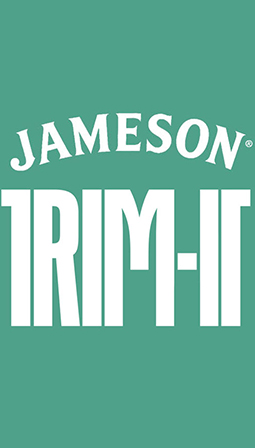 Are you a bartender & want to escape the busy London Cocktail Week? Well.. look no further.
The booking list has now closed however there are walk-in appointments available from 12pm today, Wednesday 9th October. Head over to the Jameson TRIM-IT van located on Brick Lane, outside the Truman Brewery, near to Buxton Street, to enjoy your complimentary pamper session.
Jameson is the official spirits partner of TRIM-IT; the UK's first App-powered mobile barber shop – meaning customers can enjoy a refreshingly chilled Jameson, Ginger Ale & Lime whilst enjoying the TRIM-IT experience

For bartenders attending or working during London Cocktail Week, Jameson and TRIM-IT will be offering complimentary trims and tea tree facial cleansing.
Free trims, haircuts or Tea Tree facial cleansing & chilled Jameson drinks
For one day only, Wednesday 9th October 12pm-8pm; Jameson will be taking over three TRIM-IT vans and pampering you whilst you take a break from the hustle and bustle of London Cocktail Week. Vans will be parked on Brick Lane outside the Truman Brewery (near Buxton Street). And as if things couldn't get any better, each van will be loaded with complimentary chilled Jameson, Ginger Ale & Lime drinks to enjoy. Sharp cuts and smooth whiskey can only be a good combo.
Make your booking now to not miss out. It's first come first serve with limited spaces available.

The full TRIM-IT experience includes: Haircut & Beard Trim, Tea Tree Face Cleanse and Perfumer Finish. Please be aware that the TRIM-IT stylists will only serve Jameson, Ginger Ale & Lime drinks to those over 18 years of age and so you will need ID to confirm your age. Please note, if you're late – by 5 minutes - you risk losing your appointment slot and joining a waiting list on the day.
Enjoy Jameson responsibly
Jameson® TRIM-IT has now closed.